Arsenal
'Wenger is a remarkable man who takes care of players like they're family'
Former Arsenal youngster Olafur Skulason has lavished praise on Arsene Wenger, insisting he is a "remarkable man" who "treats his players like sons".
The Iceland international, who now plays for Karabukspor in Turkey, joined the Gunners in 2001, but was released in 2005, without having played a senior match for the club.
Skulason was perhaps unlucky to move to London during a golden era for the club; under Wenger, in 2003-04, they would go through the entire Premier League season unbeaten, and boasted the likes of Thierry Henry, Dennis Bergkamp, Patrick Vieira and Sol Campbell in a squad packed with world-class talent.
Skulason, though, holds no grudges against the Gunners, insisting that the experience was "fantastic", and speaking effusively about Wenger's talents.
"I went there as a young player. I was 18 when I left Iceland to join Arsenal. It was fantastic," the 34-year-old told Goal in an exclusive interview.
"I knew it was going to be hard for me to push into the team but I knew as well it was a fantastic chance to learn from the best. You know at that time, Arsenal had their best team in history, 'the Invincibles' – they went through the whole Premier League season without losing a game, which is remarkable.
"Arsene Wenger, of course, is a remarkable man and a remarkable coach. I said 'remarkable man' because he's a very nice person and a very good man, all the players really love him. He takes care of his players like they're his own sons.
"He's a fantastic person and a fantastic coach. The club is fantastic as well and it was a fantastic experience and I'll never forget it. To train alongside the likes of Patrick Vieira, Thierry Henry, Dennis Bergkamp – to see those guys play and train and see how they handle themselves professionally was a fantastic experience for me, a fantastic school.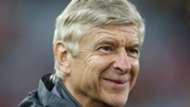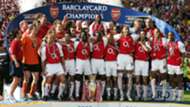 "To look at those guys and say OK, Thierry Henry has such quality but it doesn't come from doing nothing, it comes from work. They have unbelievable work ethic and discipline and all those things when you see that as a young kid, it doesn't come from nothing, you really have to work for it, I think that has helped me throughout my career to push myself and become as good as I possibly could.
"Of course, not everybody can reach those heights, but it's a matter of how far you can push yourself and I think I have pushed myself as far as I could reach and I am happy with my career and I'm happy that I experienced those guys that young in my career to have something to learn from them and take with me the rest of my career."
Skulason, though, is aware that few of his crop of young players made the breakthrough into the first-team at Highbury under Wenger as Arsenal swept all before them domestically; he names just Cesc Fabregas as the exception, and the Spaniard would go on to captain the Gunners.
Nevertheless, he maintains that Wenger always took the time to check in on the youth teams, and offer nuggets of advice.
"You kind of think he's focusing on the big guys, focusing on the team but he's always looking, checking on the youth team, the reserve team, how are the results, who's doing well, who is playing well," he added.
"You could feel that if you do well, you would get rewarded with going with the team, or training with the first team. He always tried to push the players that were well to do even better and try to push them into the first team and try to push the old guys.
"He tried to make competition between the young guys and the old guys to try to push up the level. Of course, that Arsenal team was probably one of the best in the world at the time, it was difficult for young players to push through. Not a lot of players went through, probably Fabregas was the only one that really went there and stayed and made a real impact on the first team.
"But Wenger he would always give advice, and always tried to give people a chance and tried to see if they could have the potential and the talent – he was always supportive and I really respect the man, not only the coach but also the person."