Steven Taylor's remarkable road to Wellington Phoenix: From being battered by Alan Shearer to a military coup in Turkey
As far as A-League signings go this off-season, Wellington Phoenix currently boast one of the best after securing English defender Steven Taylor on a one-year deal.
The 32-year-old has played most of his career in the Premier League with Newcastle United and arrives in New Zealand after a 52-game season with Peterborough.
As his last campaign would indicate, Taylor isn't thinking of slowing down anytime soon and feels Wellington is the perfect place to start the next chapter in a career filled with all the joy and drama football inevitably brings with it.
Turning a Newcastle United dream into a reality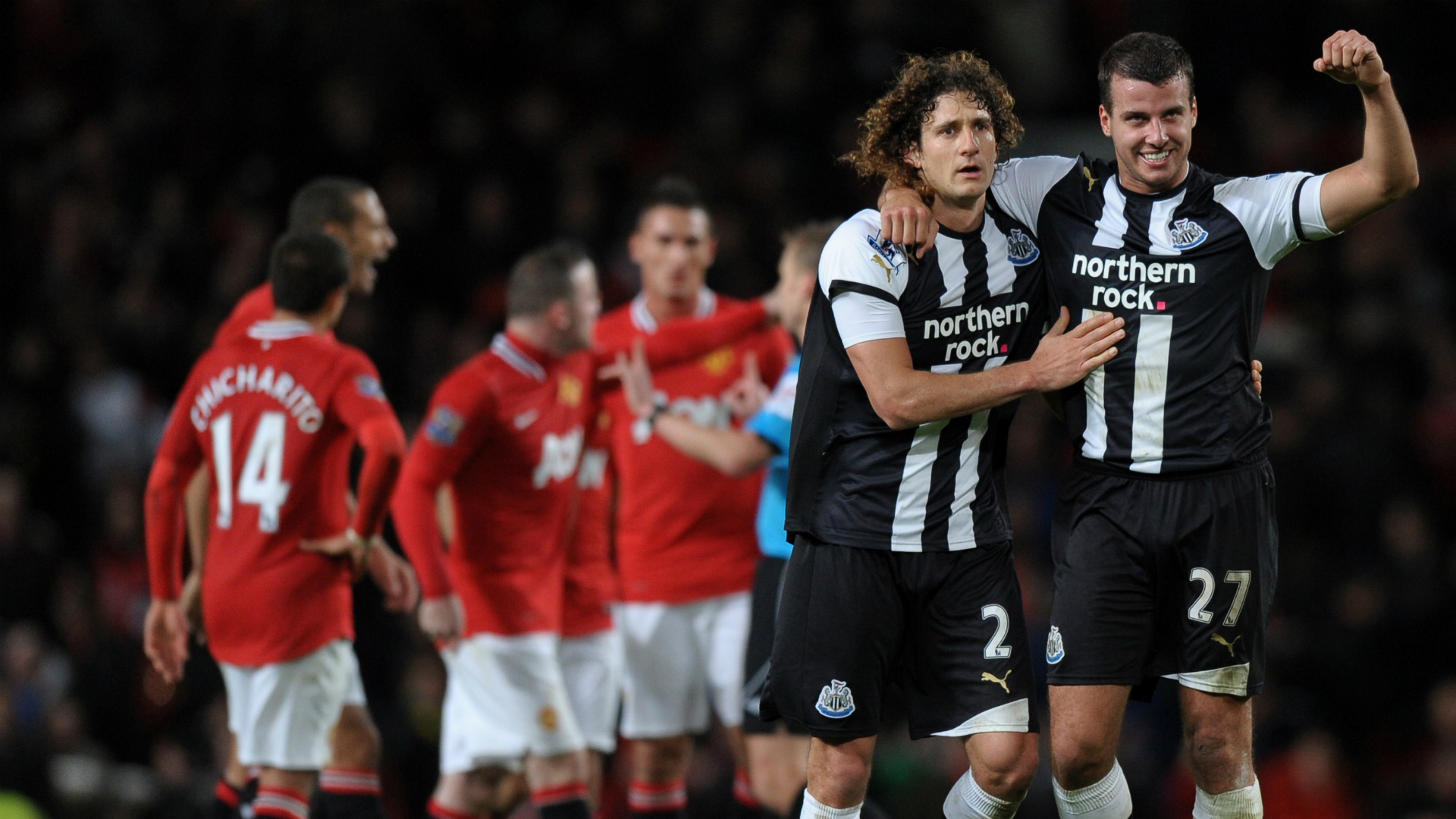 For the people of Newcastle, a typical week revolves solely around the Magpies next match and the same went for a youthful Steven Taylor.
Proudly boasting season tickets and attending every home game with his dad, Taylor fantasised about pulling on the black and white as a child - something that became a reality sooner than expected.
"As a nine-year-old going from boy's to men's football and coming to train at the Newcastle School of Excellence...it was a dream," Taylor told Goal.
"I was a fan, me and my dad would go to every home game…to be given that chance to tell your school mates that you're going there it was a massive thing."
Joining the Newcastle academy a few months shy of his 10th birthday, Taylor would then get the chance to train with the first team as a wiry teenager.
Going up against some club legends, the defender had to find his feet quickly and was taught some invaluable lessons in the process. 
"To get that opportunity to train with the first team and likes of Alan Shearer, for me that was something special," he said.
"Getting absolutely battered by him at training as a 17-year-old kid - it toughened you up and I think you need that.
"Being around those experienced heads every day it grounded me, toughened me up, you've got to learn fast. You grow up very quick being around them."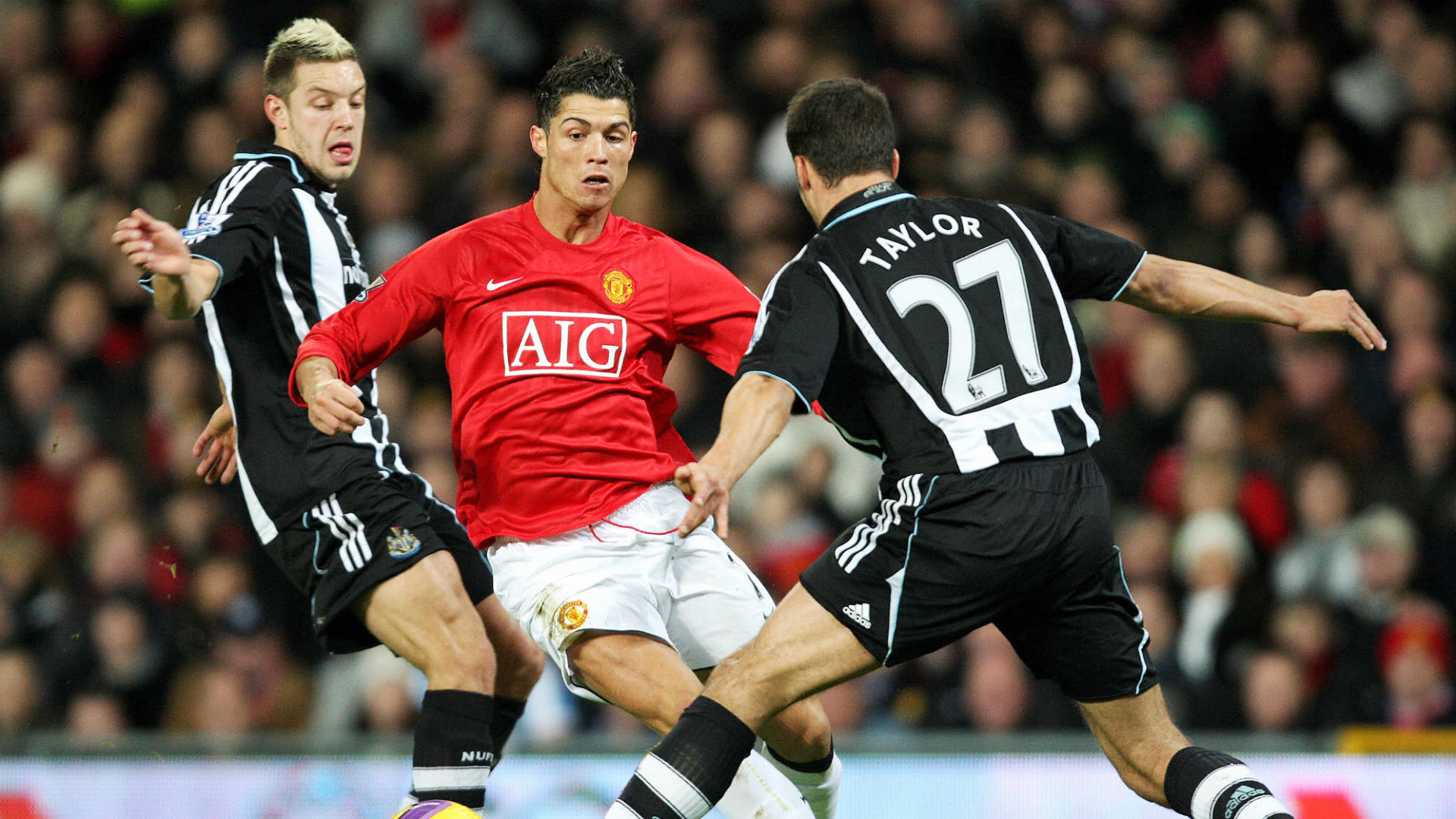 From those early days of initiation, Taylor would go on to chalk up over 200 appearances for the Magpies.
Along the way he'd defend against some world-class players and thanks his lucky stars a certain Portuguese star played a wider role back then. 
"The key ones were Ruud van Nistelrooy when he was at Manchester United, Didier Drogba at Chelsea, Wayne Rooney at Man United - them for me were the main ones," Taylor said. 
"There was also Cristiano Ronaldo before he went to Real Madrid, but he always played on the wing though, more on the left…pretty glad I dodged him in the centre."
How a military coup led Taylor to America
After exiting Newcastle in 2016, Taylor was keen to stay in Europe and found himself in Turkey on the cusp of signing with a club.
But before putting pen to paper, Taylor found himself caught in the middle of a military coup.
While at the time terrifying, it's an experience he can now look back on with a wry smile.
"Funnily enough after Newcastle I was actually going to go to Turkey," Taylor said.
"I was out there for a week, we were signing for a team. When I was out there I met the owner, the manager at one of the offices they had in Istanbul and we went out for a meal one night.
"I remember getting a few texts and phone calls from my dad, he was just saying 'What's happening out where you are? Because on the news there's a military coup happening.'
"As he said that people started leaving the restaurant but we couldn't get back to the hotel because they'd shut it down, shut the bridge down too so we couldn't get across.
"We ended up going on the motorway, on the wrong side of the road trying to get out like everyone else and get out of the city.
"My best friend managed to sort a flight out and that was me out of the situation. To be fair, the people that looked out for me over there were top drawer, it was just a situation I didn't want to be in. I didn't feel comfortable at the time."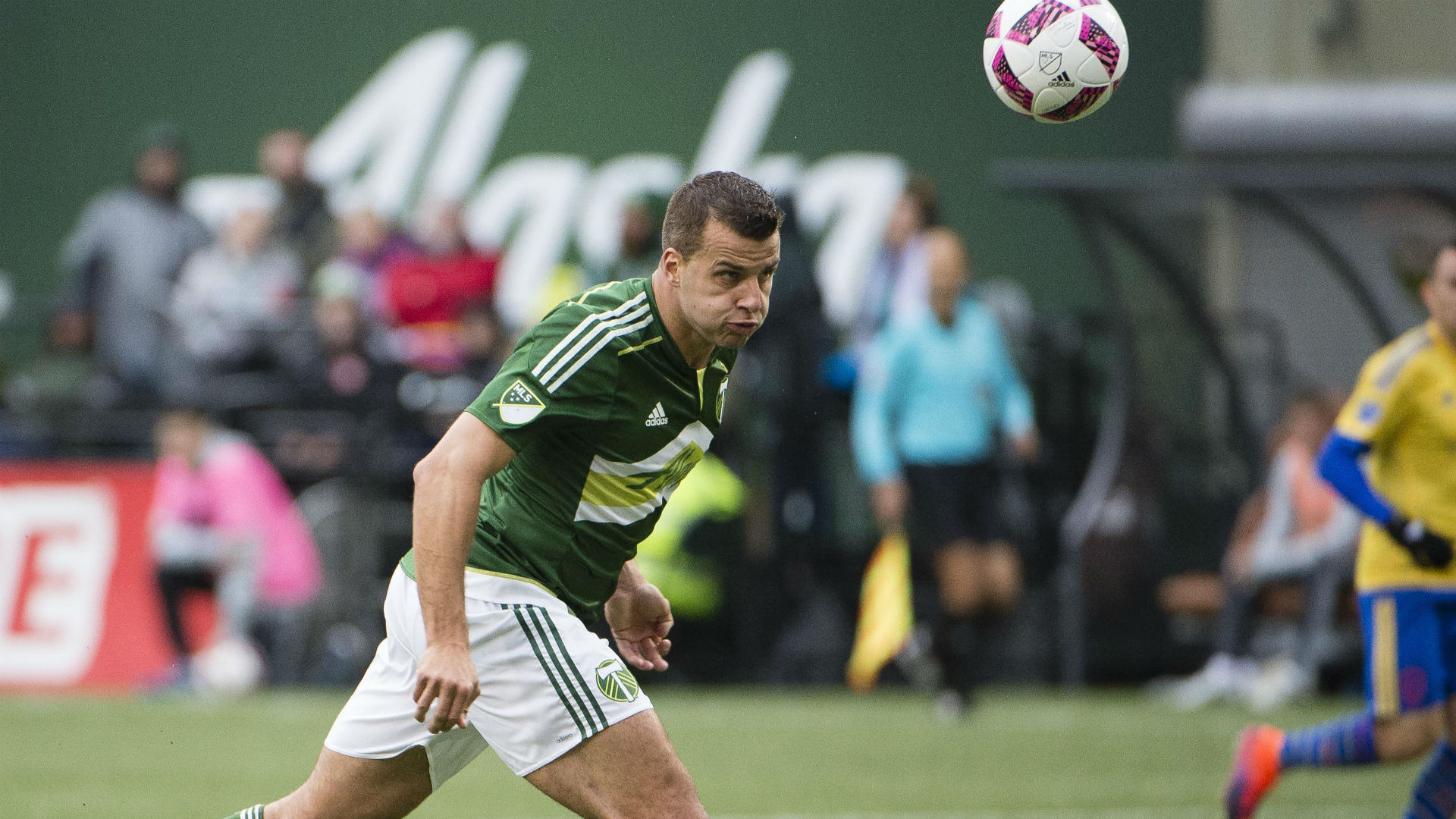 Not long after that experience, American outfit Portland Timbers were on the phone as they tied Taylor down to a two-year deal.
A lack of matches and an itch to return to England however saw his stay in the MLS remain a short one with a move to Ipswich Town and Petersborough following not long after.
All roads lead to Wellington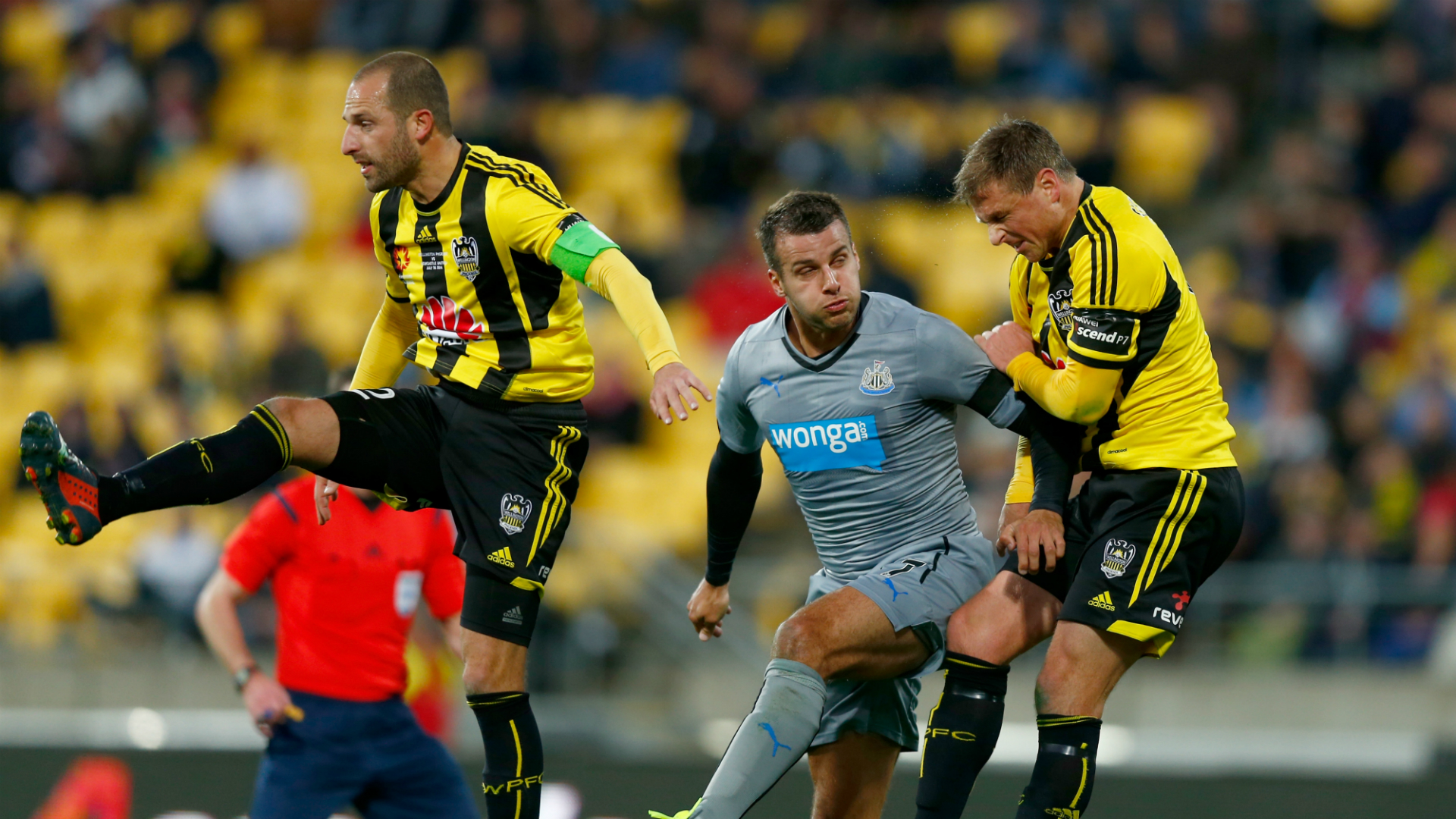 A 2014 pre-season match with Newcastle against the Phoenix marks the start of Taylor's unlikely association with the New Zealand club.
Taken by the city, Taylor followed up on his curiosity  by chatting to those that had previously made the move to the A-League. 
"I was very fortunate, I played Wellington for Newcastle in 2014 so I knew a bit about the area, about the team," he said. 
"Spoke to a few players, ex-managers, people that have been out here. That was one of the key things speaking to people like Michael Bridges and his experiences playing in the A-League.
"I've watched games back in the UK, I think it's different, people have been moving around, especially last season. For us it's a new era, like for a lot teams, and it's going to be a difficult season for them, but for us it's an exciting one."
After an exhausting campaign in England's League One, Taylor is looking forward to playing at a higher level and having to deal with a few less games in the A-League.
"Back home, I played like 52 games last year and there were like three games a week," he said.
"A lot of travelling on the bus and sometimes the day of the game.
"Over here obviously there's a lot of flights but for me it's playing a higher level now. I played in League One last year and to play in the A-League now it's good and exciting."
Set to form an imposing centre-back pairing with Phoenix captain Andrew Durante, Taylor revealed the two have already formed a good friendship.
"He's been fantastic from day one, he's taken me under his wing and made sure I know about the area," he said.
"One thing I've never done is had a barbeque with the whole team, the lads have been brilliant like that.
"The boys will stick together after training and go down to the beach have lunch together, have coffees together. You need the team sticking together."
Keeping everything together together on the pitch this season will be new coach Mark Rudan.
Set for his first stint in charge of an A-League club, Taylor stressed that Rudan isn't shying away from the task at hand.
"He's very strict, he knows what he wants and he's set the standards very, very high," Taylor said.
"He's let the players know what he wants and if they're not capable of that he doesn't want them there.
"I think day to day we train to win everything we do. He's getting that winning mentality into our head."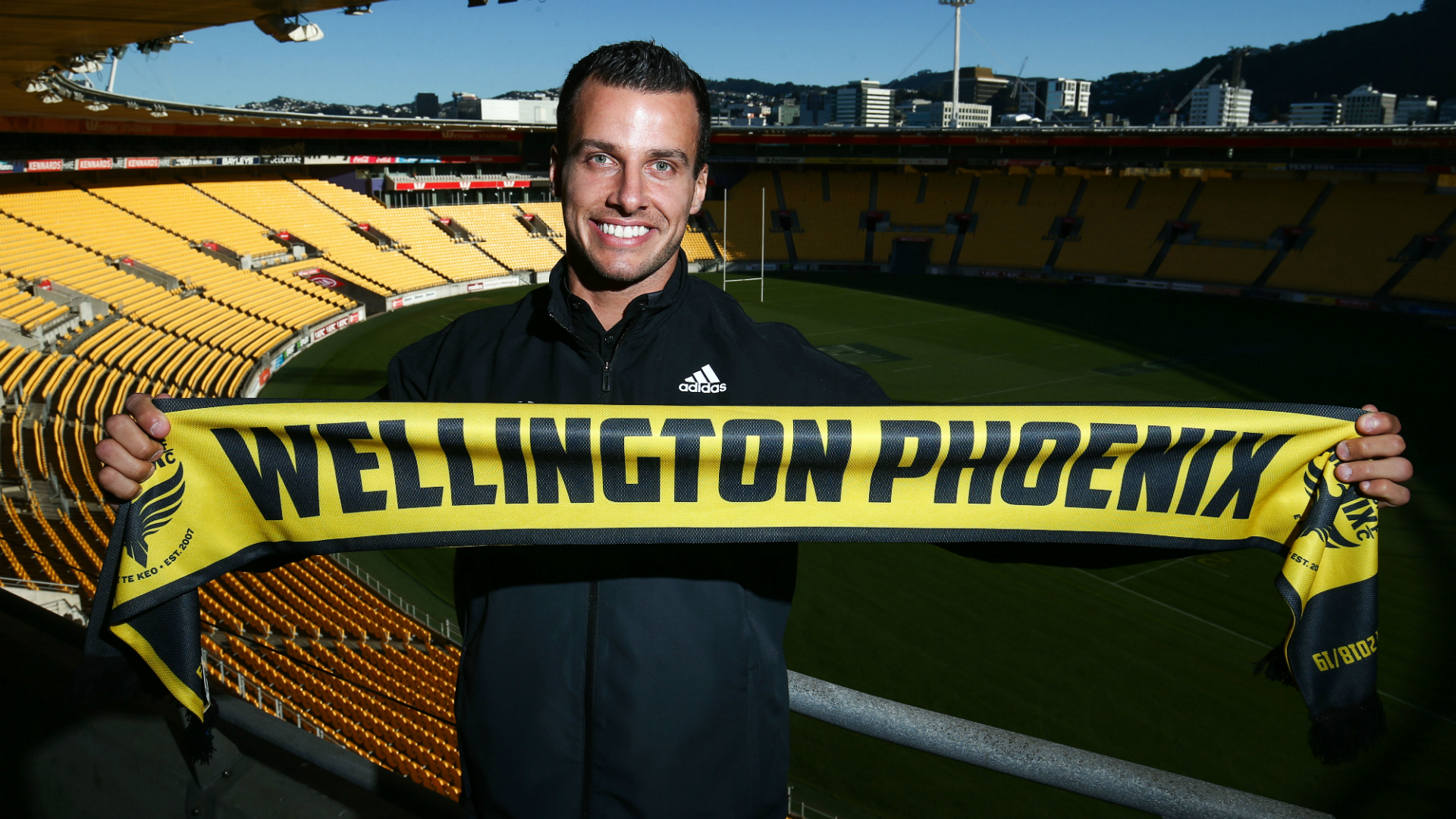 While Wellington may be many miles away from childhood days of dreaming about football at St James Park, it's safe to say Taylor has lost none of his drive to succeed and is set up well to deliver at the Phoenix.
Despite fielding some interest from clubs in Europe, Taylor feels confident in his choice to move to the A-League and his own fitness - despite now creeping into his early 30s.
"Playing 52 games (last season) that for me there has given me the confidence, especially this summer where I spent most of the time in Dubai with a trainer working out in the heat," he said.
"You're getting phone calls from Europe, your back on the radar for them but you need something that's going to wet your lips, get you excited about playing again and seeing somewhere where you feel you can make an impact - and the club for me that did that was obviously Wellington Phoenix.
"This just fit the bill for myself and hopefully the Phoenix as well. 
"I love a challenge and that's why I've taken a step back to go forward now. I'm ready for my new chapter in my career."
If he's football story so far is anything to go by, Taylor's next chapter is certainly one to keep a close eye on.