Hope Solo
'Something is broken' - Hope Solo blasts lack of diversity in U.S. national teams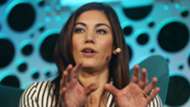 Hope Solo has taken aim at U.S. Soccer - in particular the USWNT - stating that 'something is broken' as the women's national team is made up almost entirely of 'the white girls next door'.
The ex-goalkeeper claims that a former team-mate confided in her, telling her that she felt a coach had a problem with the color of her skin, and that that was the first of many similar conversations.
Solo feels that the whole process of getting young players involved in the game needs a complete overhaul, pointing to statistics and a poor scouting system that only scrapes the surface of potential talent.
Writing for The Guardian, the Washington native said: "Something is broken. Barely more than a dozen female players of color have represented the United States at the highest level since 1991.
"I recall a conversation with one player who told me she thought a coach had an issue with the color of her skin. She said she could feel it in her bones. Others have since told me similar things.
"Over most of my 20-year career I hadn't realized how uncomfortable some teammates were around certain coaches or officials.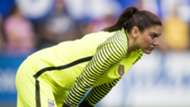 "Most players wanted to represent the U.S., to be at the Olympics or the World Cup, and they're proud to be on the team. So they kept quiet. 
"But those conversations with teammates who felt things were off, means race is an issue we need to discuss a whole lot more.
"In my experience, scouts and coaches typically focus on the suburbs of big cities – usually where there is an MLS team – and wait for kids to come to them. 
"That's a reason you see a majority of white, upper middle-class kids when you look at club teams, youth development academies, and Olympic development programs across America. 
"There are some great kids in those programs but it is not the only way to find talent."
Solo also addressed the lack of diversity in the men's game, again pointing the finger at a narrow scouting net and asked the question as to whether the same would apply in other sports such as basketball.
"Imagine if the next LeBron James played soccer," she says. "But I don't think we're even looking for players in places like Akron, Ohio [James' birthplace]. That needs to change.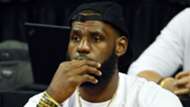 "One thing that sticks out is how the U.S. Soccer Federation, a non-profit organization, is sitting on more than $100m in surplus funds - money that should be reinvested in the game. 
"That $100m or so surplus should be going to development in inner cities, rural communities, and under-represented communities.
"We talk about people of color when we speak about diversity but we also need to look at socio-economic diversity. 
"When that gap is closed we will see a more accurate representation of the real America."
But while Solo believes there is still a great deal to be done, she accepts that there are individuals out there who are pushing for U.S. Soccer to be more inclusive at grass-roots level.
"There is some hope," Solo adds. "I've been lucky to meet incredible people across the country. I call them The Resistance. They want reform in American soccer.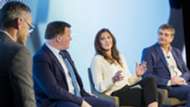 "They're men and women who are passionate about the game. They are Hispanic, men and women of color, great coaches, great competitors, and great leaders. 
"They can make a difference in opening up soccer to all communities.
"My message for young players and their families is this: I want them to know there are a lot of people fighting for them – people who believe soccer should be the world's game, who want to grow the game, and open it up to everyone.
"I also want families to know their voice matters. Change is difficult and often takes time; but the more people who stand up and demand better, the quicker we can get there. 
"Silence never changed the world. It takes bold action and the voices of many."