Opinion
Messi's cousin shows the less glamorous side of South American football
Aside from Lionel Messi's incomparable talents on the pitch, one of the truly unique traits that marks him out is his loyalty to Barcelona. The Argentine has played at the club ever since he arrived in Spain as a pint-sized wonderkid at 13, the Blaugrana stepping in to pay for the hormone treatments Newell's Old Boys could no longer cover as his home nation was steeped in economic crisis.
While he may yet opt to finish his career where it all began in Newell's, the contract extension signed by Messi at the start of the summer underlined his intention to continue pulling on the Barca shirt for the foreseeable future. His commitment is laudable, of course, but also a two-way street.
Find out Barcelona's La Liga odds
The vast majority of footballers, especially those from Argentina and South America, have no choice but to move on every two seasons or so. In a continent where player turnover is part and parcel of the game, so is a relentless treadmill of new contracts, presentations and unfamiliar cities in which to call home. One need only look to Messi's very own family for a glimpse of what the realities of football are for those not quite blessed with the same world-beating ability.
Maxi Biancucchi, cousin of La Pulga and two years his senior, also put pen to paper on a fresh deal this summer. The diminutive forward, who like Messi grew up in Rosario and dreamed of starring for his beloved Newell's when he made professional, signed with little-known Paraguayan side Rubio Nu, his 13th professional club in as many years and eighth in Paraguay alone.
By all accounts Biancucchi has had a successful career in the game, complete with a handful of titles and a brief stint as an idol of continental big-hitters Flamengo. But his journeyman football life is also one of constant movement, contracts of 12 months and the ever-gnawing uncertainty of what lies in store tomorrow.
Curiously, neither Biancucchi nor younger brother Emanuel – currently unattached after leaving Rubio Nu just days before Maxi signed on – have played any sustained amount of time in their native Argentina. This is by no means unusual. There is an entire legion of players who, falling short of European, slog around all four corners of South America making a living. In Biancucchi's case, it is fear that has kept him away for so long.
"If it were up to me I would already be at Newell's, but I have to think about my family, I think the people there [in Argentina] are far too aggressive and that makes you hesitate," Maxi told DPA in 2013 while playing in Brazil for Vitoria.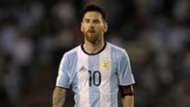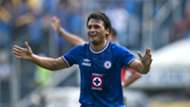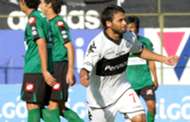 "In Argentina you go to take a corner and the police put up a shield around you, it is a very strange situation. We are in 2013, it shouldn't be like that."
The boy who could have been Messi
Nor were the Biancucchi brothers part of the biggest social event of the year in Argentina. Maxi and Emanuel found themselves off the guest list for Messi's glittering wedding to Antonella Roccuzzo, reportedly due to a veto handed down by father Jorge to their own father, Claudio Biancucchi, formerly employed at the player's own charitable foundation. Bombarded by questions from fans over why he was snubbed, Maxi kept a diplomatic silence; on the big day itself he posted a photo of he and his brother enjoying a barbecue, a world away from the spotlight.
Above all Biancucchi has always strived to make his own way in football, declining to hang from his more famous cousin's coat-tails. "It is simple in football: if you play well you will be applauded, if you play badly you will insulted, be you the cousin of Maradona, Pele or whoever," he told reporters on one occasion.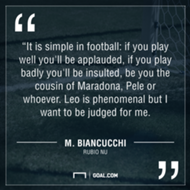 "Leo is a phenomenal player and even more so as a person, but I want to be judged for what I do on the pitch."
Glory, fame and fortune on the scale of La Pulga might be out of reach for his wandering cousin. But even if his career ends tomorrow, Biancucchi can call back on no few shining achievements. The Apertura title he won back in 2007 with Sportivo Luqueno, for example, just the third crown lifted by the tiny club on the outskirts of Asuncion and the first since 1953, is no less a feat than Barca's last treble, and has installed him as a hero for 'Luque'.
Ask fans of Flamengo or Olimpia and they will similarly laud Biancucchi as a former idol, with the latter only denied in their attempts to resign him this summer by foreign player limits. It might not have the glitz and glamour of La Liga, but Maxi has proved over and again that he deserves to be remembered in his own right, and not just for his world-conquering relative.