Genk
Meet Leon Bailey – Raheem Sterling's 'little brother' who is happy to make Chelsea wait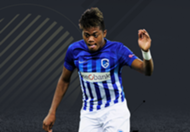 Chelsea and Ajax could be made to wait. And so too could a host of others from European football's top table. The pacy Leon Bailey, for once, was in no rush. He had other ideas, a different career path in mind.
He'd been to London, Amsterdam, Salzburg and even Trencin, in Slovakia's Vah River valley. He'd sat down with agents, scouts, coaches and directors. His teenage years were spent searching, both the globe and his soul, as he faced a series of decisions that would shape his exciting future.
After leaving his native Jamaica as a 15-year-old with dreams of hitting the big time, the precocious teenager's globetrotting journey eventually came to an end when he surprised many of his suitors by settling down to begin the next chapter of young his life.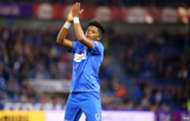 And it wasn't Stamford Bridge, the Emirates Stadium, or the Amsterdam ArenA. It was not a historic venue that had hosted some the great European nights. It was the humble Luminus Arena in Belgium.
"I've been to so many clubs," Bailey said when unveiled as a Genk player in August 2015. "What Genk have to offer me is unbelievable. I have never felt support like I have here. I've learnt so much during my time here [in the youth team] and I'm ready to take the next step."
He's made a series of great steps since joining the club's youth ranks following a short stint with AS Trencin in Slovenia. In his first full season, Bailey was named Belgium's Young Player of the Year. And now he's making great strides in the UEFA Europa League, too. 
Bailey's wowed with his performances on the continental stage, hitting four goals in four group stage matches to make the dream start to his UEFA competition debut. He's currently ranked by UEFA as the fourth-best player of the tournament so far.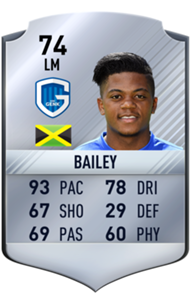 The 19-year-old Jamaican was also named on the 40-man shortlist for UEFA's prestigious Golden Boy Award in September. He was joined on that list by another Jamaican-born talent, Manchester City's Raheem Sterling, who has become a friend and confidant.
The two became friendly on Instagram and have exchanged a series of messages, with Bailey now referring to the England international as his 'big brother'.
"Listen 'charge'," wrote Sterling. "Push yourself as hard as you can because you will slowly make progress each and every day."
Bailey is doing exactly that. Once again Europe's big boys are circling, and with good reason.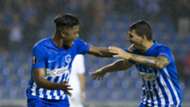 "He's got it all," former Barcelona and Netherlands star Ronald De Boer, a youth team coach at Ajax, told Sporza. 
"He underwent a series of tests at Ajax. When it came to speed and agility he did better than several first team boys. He's so quick, it's not normal. He couples that with great technique, an exceptional combination. What are his weaknesses? I couldn't tell you."
Neither could many others. But for now, Bailey's increasing legion of admirers continue are still being kept waiting.
Check out where Leon Bailey ranks in the 50 Rising Stars of FIFA 17 Ultimate Team™ right here!