Manchester United
Lukaku the man to rekindle Man Utd's Old Trafford love affair, even if he will cost £100m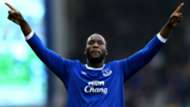 ---
COMMENT
---
Home may have once been where the heart is for Manchester United, but the Red Devils have rather fallen out of love with Old Trafford in 2016-17.
To be completely honest, a once solid relationship has been looking a little shaky since long-term beau Sir Alex Ferguson rounded up his belongings and moved into the spare room upstairs back in the summer of 2013.
United stuck to what they knew following that parting of ways, but another Scottish fling broke down after eight months and a holiday romance with a Dutch fancy only served to heighten the sense of frustration, rather than remove it.
Lukaku: I'm not an easy guy to manage
The Theatre of Dreams was suddenly anything but, with a mid-life crisis leading to plenty of experimentation but doing little to return stability to a family still clinging to the memories of the past.
Ferguson's continued presence was not aiding the cause either, with those seeking to fill the shoes of a former flame made all too aware of what had gone before and how far short they were falling in an effort to conjure up similar emotions.
Surely, though, a man with a reputation for delivering the goods and an ego which prevents him from operating in anybody's shadow would help to bring the good times back... wouldn't he?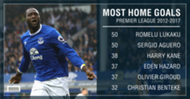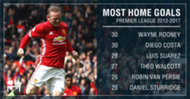 As the one-year anniversary approaches in this new relationship, there remain as many questions as there are answers.
Jose Mourinho may be 'The Special One', but he has been fumbling around in the dark at times and is yet to make the house he has inherited a home.
There have been no blazing rows, no infantile name calling or admiring glances shot in the direction of others, but more is expected than the adding of a couple of shiny pots to the mantelpiece, and that process needs to start under his own roof.
Maybe a few elaborate purchases will help to strengthen the bond.
Money may not buy you happiness, but it can bring you success.
Get things right at this stage by allowing those around him to dream once more and the keys to the front door will be Mourinho's for as long as he wants them.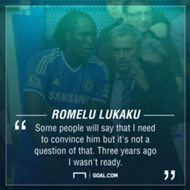 Unfortunately, though, he is going to need some seriously deep pockets in order to get the job done.
That does not appear to be a problem at this stage, given the calibre and cost of the commodities he has his eye on in the shop window, but it could be that a spending bar he has already raised once needs to be nudged up another notch if he is to get his hands on the most prized of assets.
He may also have to divert his gaze back from the fashionable boutiques of Italy and Spain and look a little closer to home for additions which will help to appease an extended family which stretches into the multi-millions.
For Mourinho, his gold dust right now is goals and victories at Old Trafford.
Neither will be easy to come by, as he has found out in his first year as the head of the household, but there are options available to him, and ones which may well be attainable at the right price when the window of opportunity re-opens.
Yes, it could end up costing him £100 million, but now is the time to speculate to accumulate.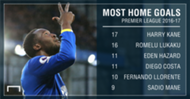 No-one has scored more 'home goals' in English football since 2012 than Romelu Lukaku, while the Belgian also topped the same chart for the 2016-17 campaign prior to Tottenham's Harry Kane ending his barren spell against the Red Devils at White Hart Lane (for the record, Zlatan Ibrahimovic's 28-goal haul this term included just seven Premier League efforts at Old Trafford).
Home birds are what Mourinho needs – 23 dropped points and a rather sorry 24 Old Trafford goals this term dictate as much – and to be in a position to land one from 30 miles down the road appears to make a lot of sense.
Lukaku's record speaks for itself and someone of his ilk – a heady mix of power and panache – appears perfectly suited to a leading role at a club with the ambition to match his own.
'Man Utd not a step up for Lukaku'
Champions League football may be required to sweet talk him into putting pen to paper, but the 24-year-old has left the door ajar to working with Mourinho again and insists he has nothing to prove to a man who sanctioned his £28m sale from Chelsea to Everton.
He told La Derniere Heure in March 2016: "Some people will say that I need to convince him but it's not a question of that. Three years ago I wasn't ready to be immediately effective in a top team."
Mourinho is unlikely to be the only one in the frame for talent such as his – with there plenty of other relationships to be built and maintained across world football – but United cannot afford any more broken marriages or short-term gambles on 30-something frontmen.
Instead, they need to do whatever it takes to ensure that the Old Trafford spark is rekindled in 2017-18.