Premier League
Liverpool vs Bournemouth: Brazilian duo sparkles in Bournemouth draw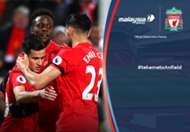 Philippe Coutinho's return to form for Liverpool has reignited the attacking flair for The Reds. Ever since the 24-year-old returned from injury in January, he'd been finding his feet back.
But in last week's 3-1 victory in the Merseyside derby, the Brazilian hit the right note yet again. That form continued on to Wednesday, as he helped Liverpool to an exciting 2-2 draw against Bournemouth.
At the same time, his compatriot Roberto Firmino too has kept up his high attacking work rate. And together, they've forged an irresistible combination of creativity and flair.
The duo themselves were involved in the build-up and execution of Liverpool's first goal after Bournemouth had taken the lead early in the match. Firmino neatly chested down a lob from defence. Sighting Coutinho's run through the middle, he nudged the ball through the tiniest of gaps between defenders for Coutinho to run into.
Liverpool's number 10 couldn't control it at first, but regained his balance just enough to thwart the onrushing goalkeeper and slot home the finish.
It was the attacking midfielder's 29th goal for Liverpool – putting him level with 2002 World Cup winner and former Middlesbrough legend Juninho Paulista's record tally for most Premier League goals scored by a Brazilian.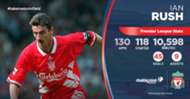 For Firmino, he became the first Liverpool player since Luis Suarez in February 2014, to have made an assist in three consecutive Premier League matches at Anfield.
It also meant that Firmino has now been involved in 15 goals, including goals scored and set-up. Among them, 13 have come at Anfield – seven scored and six assists.
On the night, the Brazilian duo were in charge of the creativity for the hosts, although there were significant roles played by their teammates as well.
Skipper James Milner was reliable and sturdy in his play, and despite a slow start, he had a domineering second-half performance. Emre Can was more purposeful in attack, making strong runs into the opposition half while in possession.
Then there was Nathaniel Clyne, who seemed to have lacked some confidence in attack, but after a thunderbolt strike cannoned off the crossbar, he was more dangerous in his runs down the flank.
The draw against Bournemouth also highlighted the importance of Sadio Mane to Klopp's team. The Reds have won just two points in four Premier League games without Sadio Mane appearing this season (W0 D2 L2).
Liverpool will look to build on the momentum when they next travel to face Stoke City on Saturday.