World Cup
'Lewandowski can match my World Cup record' - former Russia striker Salenko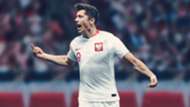 Poland striker Robert Lewandowski has the ability to match Oleg Salenko's World Cup record, according to the former Russia international.
Salenko created history in 1994 when scoring the most goals in a single World Cup game, netting five for Russia in a group-stage fixture against Cameroon.
The 48-year-old is proud of his place in football folklore, and he is also the only player to win the Golden Boot at both the U20 World Cup and the senior World Cup.
Ahead of this summer's tournament in Russia, Salenko feels there are few players who have the potential to match his World Cup feat, with the likes of Lionel Messi and Cristiano Ronaldo candidates to finish as top scorer.
"Today, and this was the case at the time, there are very few," Salenko told Goal when asked if there is a striker capable of scoring five goals in a single World Cup match.
"Maybe Lewandowski. But, he doesn't play for a strong team. Poland is not a very big team and that is why it will be very difficult to accomplish this feat.
"Nowadays, the strikers who shine for their clubs benefit especially from the good work of their midfielders. This is particularly the case with Harry Kane and Luis Suarez.
"For Suarez, when you look at the Uruguay squad, it's hard to know what he's going to do. With Barcelona, he can just stay in the box to exploit the good delivery. I'm not sure that's the case with his national team.
"But, otherwise, those who can score the most goals during this World Cup are mostly offensive midfielders like Messi or Ronaldo. In fact, these two are the most prolific today."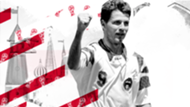 Salenko, who played for the likes of Dynamo Kiev, Valencia and Rangers during his career, would not be disappointed if his record was broken.
He added: "It will mean that there was this desire to offer something spectacular. Today, in football, many nations play cautiously, taking few risks.
"At that time, in that famous game, if we did not have the desire to win by the highest possible score, we might have scored just three and the managed our lead quietly."
Despite Salenko's five goals against Cameroon, Russia failed to progress past the group stage in the United States in 1994 and he admits he would have happily swapped his individual achievement for collective success.
"I would exchange it immediately, without hesitation," he said. "When we came back from the World Cup, it's like I'm on a pedestal, and the rest of the team has been ignored. I would have preferred that the whole collective was put forward."