PSL
Uniting Africa in football: Q & A with Khama Billiat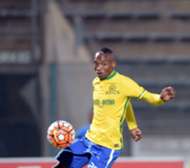 Goal spoke to Mamelodi Sundowns talisman Khama Billiat. The 26-year-old shared his experiences as a Zimbabwean living in South Africa and expressed how the Premier Soccer League (PSL) has played such an important role in his development.
Goal: What impact has moving to South Africa had on your football career?
Billiat: I think it has had a huge impact on my career because I have been recognised here and enjoy my football. Also it has brought the best out of myself and (I have) been able to experience the (Caf) Champions League with different clubs in Africa. It has really done a lot.
Goal: Which South African experienced players inspired and developed your game?
Billiat: There are a couple of them, players such as Surprise Moriri, Esrom Nyandoro, (Thembinkosi) Terror Fanteni. I played with Matthew Booth and Brent Carelse. All those people played a huge role in my career.
Goal: Were you a fan of the PSL from childhood, and why did you want to move to SA?
Billiat: Firstly, I was a fan of the PSL. When I was at home or at the clubhouse with the team I was playing for back home (in Zimbabwe) we used to watch the PSL. Certain teams we used to support, I remember Knowledge Musona playing and I supported Bloemfontein Celtic. We grew up looking up to the PSL and it was a dream for us coming this side.
Goal: What do you think of the stadiums, soccer facilities and infrastructure here?
Billiat: It's really good, looking from where we come from it's something different. The atmosphere going to the game, it's all different. The games are televised and it's another motivation on its own. So you live a professional life towards your potential than just being in a disadvantaged league by not getting to experience a lot. But you get to explore when you come here and get to live a professional life. It's really good for our career.
Goal: How is the quality of life in South Africa for yourself, your family and children?
Billiat: It's another level, you always grow up, you always looking forward to the best and you try by all means to live the best life you can lead for yourself and your family. Everything is just on a different level.
Goal: Besides your home nation, are there any other countries in Africa you'd like to play club football in?
Billiat: I'm not really sure when I'll leave but for now I am enjoying football in South Africa. I don't know about other leagues. For now, I am enjoying South Africa and I would only want to play overseas right now.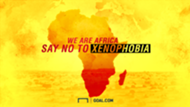 Goal: What is your opinion of the xenophobic attacks in SA?
Billiat: I just think in Africa we are one nation. I don't think it is great what is happening. South Africa has been best to me and it has been home to me. It's really sad to see our fellow brothers becoming something like that and forgetting we are one family. No one is here to harm anyone, we are just here to be happy and together. It is really sad when people start fighting over something that people are not there for. I just believe it is not good but I don't want to believe this will happen again. I just wish that everyone would just realise that we are one people who come from the same land.
Goal: Have you experienced discrimination on the account of being a foreigner in SA or anywhere else?
Billiat: Personally, I've never experienced that. I've been welcomed everywhere I go and people have been so nice to me. I want to believe that everyone is treated the same and feels at home.
Goal: How welcome have you felt at the club and amongst all soccer followers in SA?
Billiat: I've been treated like a local guy and I've never seen discrimination from anyone that has been around me. It's just amazing, I feel so welcomed and people are so nice everywhere I go. At Ajax Cape Town they welcomed me and here at Mamelodi Sundowns it has been the same. So I believe it's happening everywhere and not happening only to me.
Goal: What message do you have for the South African public and soccer fans to unite all people in this continent?
Billiat: I just want to say, we thank God with the talent he gave us and we want to believe that we are making football better every time. We want to believe we make them happy. Football is just a game where it brings everyone together and to enjoy. That is all about football, to enjoy, to have fun and to bring everyone together. It is the best sport ever I want to believe. We must come together and be a family and enjoy football at its best, as long as we become united, football will always grow and take us to another level.