Malaysia Cup
Where the 2017 Malaysia Cup final can be won and lost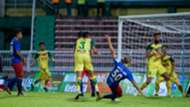 Any football match is won or lost depending on the outcome of individual battles and it won't be any different in a cup final. Last year's Malaysia Cup final saw R. Gopinathan not tracking back to stop Rizal Ghazali's forward run that allowed Kedah claim the opening goal.
With the array of stars on display on both sides of the pitch this Saturday, Kedah and Johor Darul Ta'zim (JDT) possessed within their ranks players that are capable to illuminate any match. Here's the 5 key battles that Goal think will determine the winners of the 91st Malaysia Cup edition.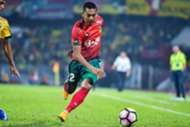 Syazwan Zainon v S. Kunanlan
​Syazwan is one of the most feared wingers plying his trade in the country and on his day, could make his marker, predominantly the opponent's right back look like an amateur. Capable and confident enough to play with both feet, it is hard to judge the runs of Syazwan and which side he will turn to. His darting runs behind the defender is also one that Kunanlan should look out for. 
However in Kunanlan, JDT not only have somehow who has the pace to keep up with Syazwan but also someone who comes with the experience of being a former winger himself. Kunanlan is one of the unsung heroes of this JDT side, consistently performing and hardly ever struggle against any opponent. It could be a night of frustration for the exciting Syazwan come Saturday.
Ken Ilso v Fadhli Shas
​Coming into the match with 25 goals scored in all competition, Ken Ilso is Kedah's main threat in attack. The Dane is not the typical robust big foreign striker but someone who is more mobile and makes things happen with his clever movement. The fact that Ilso isn't static and constantly on the prowl, makes him a difficult forward to mark.
Ilso will be coming up against a player in the form of his life in Fadhli. The centre back has played himself into one of the first names in Ulisses Morais' starting XI and seemed to have found his groove against after last season's slump. Fadhli's reading of the game will be put to the test as he tries to keep Ilso under wraps for at least 90 minutes.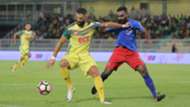 Liridon Krasniqi v Gary Steven Robbat
​The playmaker and key personnel in the Kedah side, Liridon's threat doesn't come as a surprise to anyone. He will be the link man between midfield and attack, sometimes even dropping deep to pick up the ball from Kedah's defence. His close control is his main attribute but can sometimes be overzealous with his tricks and flicks, that can lead to quick counter attacks for JDT.
Marking him will be the task of Gary Steven Robbat, the JDT combative midfielder. What Gary and his coach wouldn't want is an early yellow card that would make him vulnerable for the rest of the match. Gary will have to be cleverer with his challenges and not get easily riled up by what is thrown at him from the opponent.
Fitri Omar v Gabriel Guerra
With Mohammed Ghaddar not in great form, chances are JDT's main attacking threat will come from the wider positions where two Argentines will be involved. On the right hand side, Guerra's running with the ball is not his only forte as the former PKNS players is also well capable of linking up play and has the eye for the final pass that so often see him being an assist maker for the Southern Tigers.
Having to deal with Guerra would probably mean that Fitri will have to concentrate more on his defensive duties rather than support Syazwan in attack. Fitri will have to use his physicality to good effect as Guerra is someone who can be dominated in that side of that game. However Fitri will have to be careful not to mistime his tackles that would allow Guerra to slip away into dangerous positions.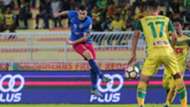 Rizal Ghazali v Gonzalo Cabrera
On the opposite flank, Rizal's job isn't made any easier with the presence of Cabrera. Like his counterpart on the left hand side, Rizal will probably have to turn to his physical prowess to contain Cabrera. Rizal is probably the quicker of the two and as such, could also stand-off a little and make use of his pace against Cabrera. The JDT winger has a tendency to cut in-field and if Rizal can usher Cabrera towards wider positions, it could reduce the danger that Cabrera can cause.
Like Kunanlan, Cabrera is one of the more underrated player in the JDT side. Although Ignacio Insa, Safiq Rahim and Guerra usually grab the limelight, Cabrera's influence cannot understated. The 28-year-old former Boca Juniors trainee is always ready to receive the ball and his first instinct is to turn his marker. Apart from that, JDT will also be looking to get Cabrera to make those runs behind the defenders from left to centre that could see them open up Kedah's defence.