I-League
I-League: Antonio German - Gokulam Kerala are slowly starting to come together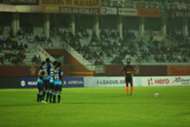 Five matches into Gokulam Kerala's I-League season, star signing Antonio German has started all the games and scored two good goals. Moreover, his team has climbed to the second spot on the league table.
Analysing his start after a long-awaited return to Kerala, German told Goal, "It is always good to score. The main thing is that the team is doing well. It is not a bad start. I feel we are playing good football. 
"Coming back to Kerala was an easy decision for me. I feel like the fans here are unreal. They are the best fans. I am back here, enjoying it and hopefully, we can win something. It is still the beginning of the season, it is still early days. We are slowly starting to come together."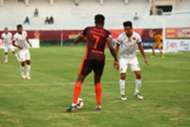 There were concerns regarding the 26-year-old's fitness at the start of the season with his coach Bino George also stating that the Grenada international is yet to attain full match fitness. 
"I think I am fit. It is difficult out there (on the field), it is really really hot. It is different from ISL because we play at 5 PM here and it is unbelievably humid. Sometimes you take a sprint and it takes five minutes to get your breath back."
When the former Kerala Blasters forward was reminded of last season's afternoon kick-off timing, he said, "It is crazy to play at 2 PM. It is unbelievable. I heard that they had water breaks as well and in that case it is not a problem. I think they should have water breaks for the 5 PM games as well."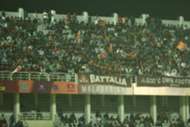 Gokulam Kerala recorded an attendance figure of 28437 for their season opener against Mohun Bagan. They have not been able to fill their stadium yet but the support for the club is slowly picking up.
Meanwhile, German's former team Blasters have seen a massive decline in their attendance. Blasters hosted 31,166 people for their opener but the figure has come down to 21,962 in their last match against FC Goa. German feels that kick-off timings aren't an issue for the supporters.
Talking about support for both the Kerala-based clubs, he said, "I am not sure if the time is the problem. In Kochi, when it is a 7:30 PM kick-off, at 5 PM the stadium is full already. So I don't think it is the time. We (Gokulam Kerala) just need to win more games. 
"Fans want to see their team do well. The more you win, the more they come. The better you play, the more they come to the stadium and support. To hear that Kerala Blasters had just 21000 attendance (against FC Goa) is astonishing. When I was there, every game there would be around 70000 people. Clearly, it is the results. I love Kerala, for me, they will pick up (their form)."