ISL 2018-19: David James - Don't understand fans not turning up due to results
Kerala Blasters suffered their third defeat at home as they went down 1-0 to FC Pune City on Friday evening. 
 
Coach David James acknowledged that his players didn't gel as a unit despite registering more than 22 shots in the tie.
 
"Scoring is obviously a problem. In the first half, I was surprised to have tired legs. I was expecting (the players) to have the same sort of energy as against Jamshedpur. In the second half, it was much better. They (Pune) did very well in the second half in slowing the game down. 
 
"The first half I think what we lacked was that it became individualistic. It looked 11 players were not playing like a team. Pune were organized," said James.
 
Kerala are placed seventh on the ISL table with nine points from 11 matches. The English coach is optimistic of the team's chances of making it into the top four.
 
"It is an interesting setup in the ISL. We don't get relegated so the penalty for not coming in the top four or finishing bottom would not be severe as in most domestic leagues. However, we play for the top four, not the top one. So it is the frustration of not being in the top-four. Unfortunately, it has been four defeats now so it is a tough race."
The attendance figures for Kerala's home games have seen a decline with Friday's game seeing only 8659 fans at the Jawaharlal Nehru Stadium, Kochi.
 
"It has been tough. Fans don't turn up because of the results, I don't understand that," said a perplexed James."If you look at the results in the last 12 months, we have had one win in Kochi. Some players would like to see more fans. How they (fans) want to do their protest is entirely up to them. 
 
"In comparison, I have been used to following Luton Town in non-league football and Portsmouth which had (around) 16000 (attendance) in the Championship. Some people support teams in different ways," he observed.

 He highlighted that his side will have to win the rest of their seven games in order to qualify for the playoffs.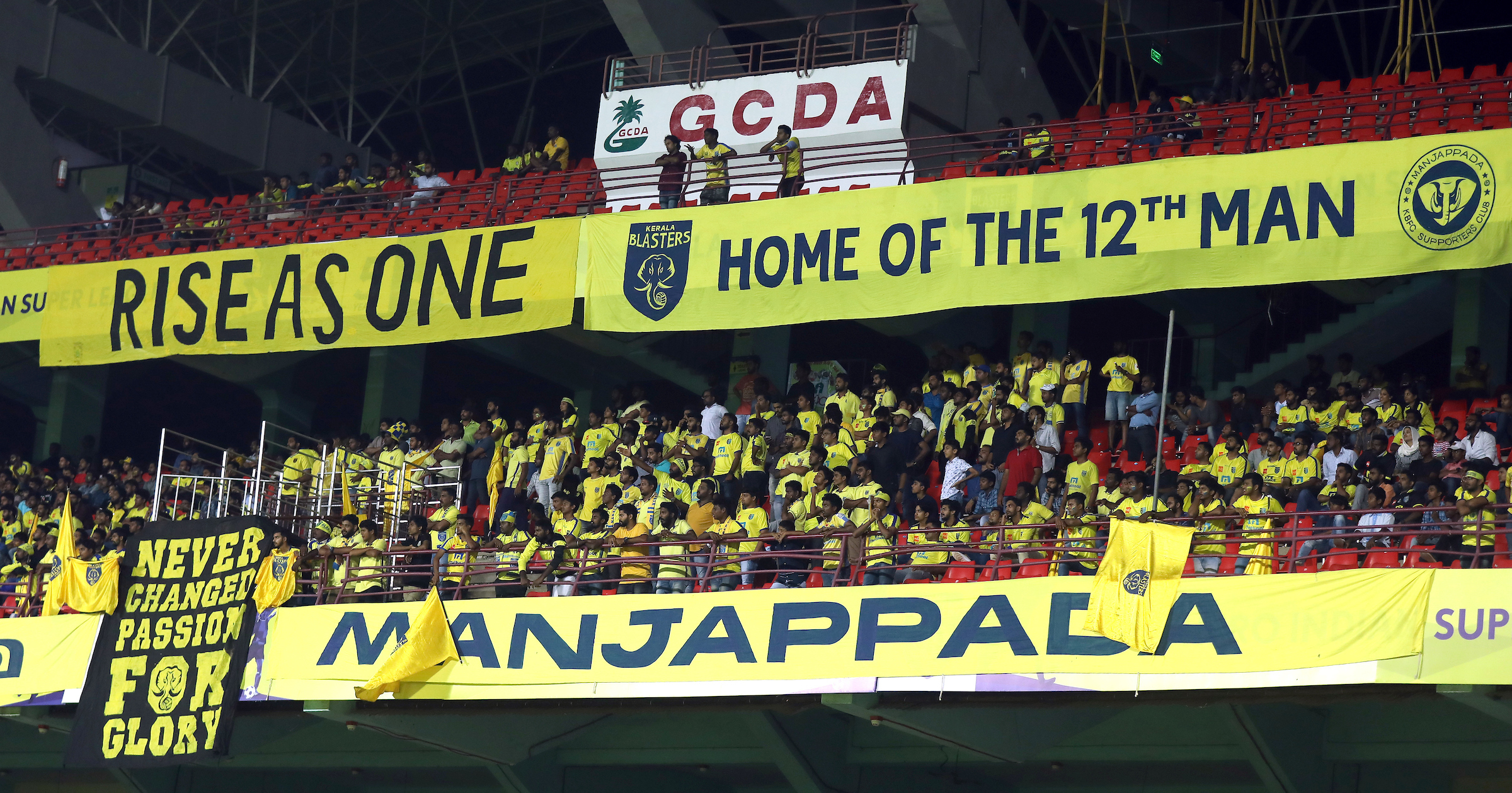 "Yes, we have not won in 10 games. The development stuff is always ongoing. The plan was to be in a better position. We need to win every game (now). It (Qualification to playoffs) also depends on what happens in other matches. We were in that position last season. It was a different challenge last season," he explained.
 
James rued the fact that some of the minor changes he made didn't bring the desired result.
 
"The things, the little tweaks that you think will make a difference, unfortunately, it didn't make a difference today," he acknowledged.
 
James wasn't sure if Kerala would dive into the transfer market and possibly replace a few players in January.
 
"Recruitment policy wasn't a problem and it isn't a problem. This was about spending wisely. We liked what we saw with them (Matej and Slavisa Stojanovic), that is why we brought them in. If something happens in the transfer window, it is going to be forced, because it would be against the original strategy."