Internazionale
Inter director says club could afford Ronaldo, but explains why they won't bid for Madrid superstar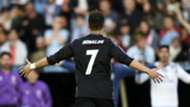 Cristiano Ronaldo would not be out of Inter's financial reach, claims club director Piero Ausilio, but a deal for the Real Madrid star is impossible due to Financial Fair Play regulations.
The Portuguese forward is a four-time Ballon d'Or winner and is widely regarded as one of the finest footballers of all time.
Any side would welcome his remarkable talents onto their books, but his exploits down the years have made him virtually untouchable.
Ausilo claims Inter's owners, the Suning Group, would be able to bankroll a record-breaking deal, but admits that a move cannot be made due to rules imposed regarding club spending.
Icardi pledges loyalty to Inter
He told students at a class in the Universita degli Studi in Milan: "Today we have a strong and solid ownership.
"The new Chinese owners could comfortably buy the most famous players in the world, such as Cristiano Ronaldo, but the truth is we can't do that because of Financial Fair Play, which takes into account the development of the club.
"It's a path that takes time, ideas and management. We have to make as few mistakes as possible, certainly fewer than we've made this term."
While not in the market for Ronaldo, Ausilo says Inter were hoping to land Paulo Dybala before he linked up with Juventus – the club the Nerazzurri are now trying to follow to the top of the tree in Italy and across Europe.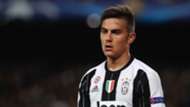 He added: "Inter tried to sign Dybala, but there was a €20m difference with Juventus and in the end he went there. Today it is not possible to think of spending €200m or €300m on the transfer market. It's not that we don't want to, it's simply impossible.
"Every day I read about players we're supposed to be buying, but the truth is we must respect the salary cap. Our revenue is €200-230m, whereas Juventus – who participate regularly in the Champions League – make €400m.
"After their relegation in 2006, Juve worked on a specific business model, investing in the youth academy and having great managerial vision. They built their own stadium and gradually raised the wages, working on the commercial development and regularly taking part in the Champions League.
"They are able to do this consistently and that is what makes the difference with the other Italian clubs. That gap can get even wider, because you can't fix this by signing the best players, because the best players go where they earn a lot and can play in the Champions League. They want to win.
"That means we have to take a few risks and sometimes they pay off, sometimes they don't."
Inter have missed out on the European places in Serie A again this season, with the club sat eighth in the table.
They are, however, being tipped to embark on an elaborate rebuilding programme over the summer, with the club in need of a new manager and fresh faces on the field.