WTF
'I'm gonna knock you out you c***!' League Two manager's outrageous rant to referees revealed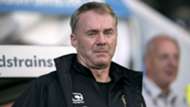 ---
EXTRA TIME
---
Ever wondered what kind of abuse English referees really face?
An extraordinary example of the insults and foul language officials field has been exposed by the publication of an incident report relating to the sending off of Notts County manager John Sheridan last month.
Milan in bizarre Deulofeu deal U-turn
Sheridan, who has since been sacked by the League Two club and taken over at Oldham Athletic, was handed a five-match touchline ban for his conduct during County's 2-0 defeat to Wycombe Wanderers in December.
The 52-year-old, who was a Republic of Ireland international during his playing days, hurled abuse at referee Eddie Alderton before threatening violence against fourth official Matthew Donohue.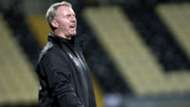 Alderton's incident report reads: "In the 55th minute, fourth official Matthew Donohue informed me that Notts County manager John Sheridan should be removed from the technical area for his behaviour towards [Donohue].
"I then asked Mr Sheridan to leave the technical area, and take a place in the stands.
"Mr Sheridan then said to me: 'You're a f****** disgrace, you're f****** useless, you've not f****** got anything right today, you should be f****** ashamed, you're f****** s***, my kids aren't going to get any f****** Christmas presents because of f****** you.
"Mr Sheridan then took his place in the stands for the rest of the game."
Donohue's own report says: "In the 56th minute, after Wycombe Wanderers had scored their second goal, Notts County manager John Sheridan and assistant manager Mark Crossley left the technical [area] to complain to assistant referee Anthony Moore.
Memphis: I don't want Man Utd revenge
"I approached them to tell them they needed to remain in their technical area. Mr Sheridan then shouted directly into my face: 'You're a f****** c***. A c***.'
"I then called across referee Eddie Alderton, who dismissed Mr Sheridan from the technical area. Mr Sheridan approached me again, shouting directly at me: 'You really are a c***. I'm gonna knock you out you c***."