I-League
I-League 2018-19: Gift Raikhan banking on youngsters to bring back glory to Aizawl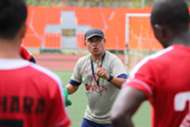 Gift Raikhan had guided NEROCA FC to become the undefeated champions of 2nd Division I-League as they gained promotion to the top tier last season. Before I-League started, Raikhan had stated that he would not settle with anything other than a top-three finish. He achieved that and now he is managing Aizawl FC.
But this time the Manipuri coach sounded a bit cautious when asked about his targets in the upcoming season with Aizawl FC.
"I have arrived in Aizawl only four months ago. Football is not only about players. It is about the management and fans also. It was different in NEROCA. I was with NEROCA since the second division. Moreover, the club management was extremely helpful and I knew them for a long time. 
"I need to know the facilities that they (the management) are willing to provide during the away matches. Players are also human beings. I also have to keep in mind their recovery period as well. I know the management will support me and I have complete trust in them," said Raikhan.
He has been working closely with young players since the beginning of his coaching career. He has guided Pune F.C. Academy's U20 side to I-League glory in 2012. His experience in handling young footballers will come in handy at his new job as most of the players at Aizawl FC are academy graduates who are yet to be tested at the highest level. 
"This is a huge challenge for me. I have a task to bring the best out of them. They are supremely talented. They are on the same level as the young players in ISL. Isak is playing wonderful football. Our left back B-Tea is one of the most promising stars.
"The only problem is their height. There will be taller players in the I-League. That is one point of concern. So we have to plan and play accordingly."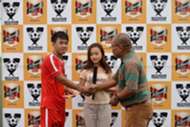 The People's Club have not had a smooth sailing in the ongoing Mizoram Premier League (MPL) as they have managed to win only twice in six outings. But Raikhan is not worried about his team's form in the local league as he is more bent on fine-tuning his squad for the bigger battles that lie ahead of him.
"MPL is different. All games are played on astroturf and the teams only care about winning. They run like horses and football is not important. I am experimenting with the squad at this point. Before I-League, I must exercise all the options. Although I hope we will be able to win MPL as well," opined the former left-back. 
Aizawl had a slow start to the season in the previous edition of I-League and former coach Paulo Meneses highlighted that playing too many games in quick succession as one of the many reasons for their poor run of form. And this time it will be no different. So Raikhan has already decided to implement a rotation policy keeping in mind the importance of fixtures. 
"We have a huge squad and I have to shuffle the players. Moreover, we have had a chat with the Mizoram FA about the fixtures and I am sure we will get enough cooling time. I must use them responsibly and sensibly so that they remain fresh for the entire season. That is my job."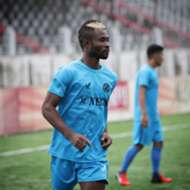 As far as Aizawl's foreign recruitments are concerned they have chosen to stick to known faces. Former Mohun Bagan striker Ansumana Kromah has been roped in along with former Churchill Brothers midfielder Bektur Talgat Uulu. But it must be noted that both the players had failed to meet the expectations of their previous employers and were shown the door. But Raikhan wants to bring out the best from them. 
"Subhash Singh had completely disappeared and was not able to perform at his optimum level. But during my time with NEROCA I brought him back from cold storage and he helped me with many wonderful performances. Kromah knows Indian football very well. I will prove that Kromah is one of the best strikers in India. I don't put pressure but I give them responsibility. If in Calcutta Football League, he can score against East Bengal and Mohun Bagan then why not in I-League? Bektur will also perform this season. It is my challenge."
He is not afraid to take on the big clubs by the scruff of their collar and will continue to play attacking football regardless of the opponents. Against East Bengal, he changed tactics and shifted to a back-three to pour men forward when NEROCA were trailing by a goal. On the 89th minute, it bore the fruits as Nedo Turkovic scored a screamer to equalise the scoreline and snatch a point from the Kolkata giants. 
"I believe in attacking football. I can't play defensive football. Attacking is the best form of defending and Aizawl have skilful players who are not afraid to go all out. They must be confident.
"And when they perform, the big clubs will spend big to get them. This has happened for the last few seasons and I am sure it will happen after this season as well. I want to promote these youngsters. So that they can earn well and support their family. It is a challenge to prove that Indian coaches are no less than foreign coaches," said a determined Raikhan. 
Raikhan had claimed interference in his work at NEROCA last season. He now would have set his eyes on November 3 when NEROCA will pay a visit to the Rajiv Gandhi Stadium in Aizawl.