Kelantan
Goal 2017 MSL Team Preview: Red Warriors looking to put pre-season drama behind them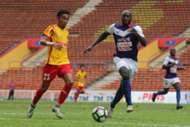 ---
 BY       OOI KIN FAI      Follow on Twitter
---
Kelantan generated the most chatter during pre-season with their on, off, on again and off again drama regarding their participation in the 2017 season. Citing lack of funds, their participation was finally confirmed midway through January after much consternation.
The break-up with Velizar Popov was not what the fans wanted to see but the Bulgarian coach cannot be faulted for not sticking around due to the uncertainties surrounding the team. Zahasmi Ismail was thrusted into position and he has the unenviable task of steadying the ship on choppy waters.
Despite facing the possibility of not being able to play for at least half the season had the team withdrawal went ahead, Kelantan managed to keep the bulk of their players from last season. Familiar names like Badhri Radzi, Indra Putra, Norhafiz Zamani Misbah and Nor Farhan Muhammad sticking around for at least another season.
While the Sultan Muhammad IV Stadium may still be in pink colours in certain parts of the building, there's still a real danger of the team going back into red in the accounts department as the season progresses. The decision to persist with signing foreign players despite all the financial problems remains a highly questionable decision.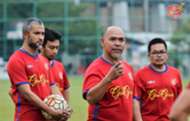 Notable Transfers
There's a return for S. Subramaniam as the central defender returns for another spell in the East Coast. Having arguably played his best football while with Kelantan previously, a string of injuries had set Subramaniam's career back but perhaps familiar surroudings could mean a change of fortune for him.
On the foreign side, there's also the return of Mohamad Ghaddar who will surely add more firepower to Kelantan's attack. The retention of Morgaro Gomis is also one that should serve Kelantan well.
Brazilian Alessandro Celin was signed from a Romanian club but had previously played in Hong Kong and thus is no stranger to football in these parts but with only six appearances for previous club Concordia Chiajna, it'll be hard to place too high an expectations on Celin.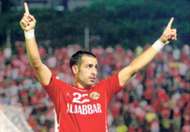 Goal's Prediction
There should be enough in the tank for Kelantan to remain in the Super League after 2017 but lots will depend if the players can maintain their motivation once again if they are to go through another season beseiged with payment issues. Do not expect them to be in the hunt for trophies in the cup competitions either.