Gaming
FIFA 18 Ultimate Team reveal: Icons, first gameplay & new FUT features unveiled in live stream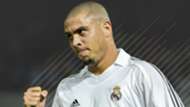 FIFA fans got their first glimpse of gameplay footage and watched a host of new Ultimate Team features in a live stream watched by hundreds of thousands of fans worldwide on Tuesday.
FIFA 18: everything you need to know
The stream kicked off with a string of FUT unveilings as viewers were treated to unique walkout celebrations on the new game, released September 29 worldwide.
NEW FEATURE - New walkout celebrations plus signature walkouts for select players. SIIIIIIII! @cristiano #FUT18 #FUTLIVE pic.twitter.com/aSZquF8fm9

— EA SPORTS FIFA (@EASPORTSFIFA) August 1, 2017
Atletico Madrid star Antoine Griezmann's iconic 'Hotline Bling' celebration featured in his signature walkout in his FUT18 unveiling, in which he's rated as 88.
Tottenham and England attacking midfielder Dele Alli, rated 84 on FIFA 18, had his cheeky wave as his walkout move.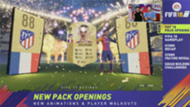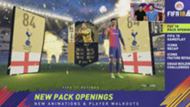 Bayern Munich striking supremo Thomas Muller and cover star Cristiano Ronaldo - who's expected to be the highest-rated modern player on the game with a 94 rating - also featured with signature walkouts.
How to get FIFA 18 £20 cheaper
Pack openings have become synonymous with FIFA and there's a huge number of popular YouTubers who produce videos recording their ecstatic reactions to opening them.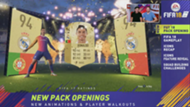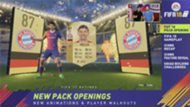 The live stream also offered the very first glimpse at FIFA 18 gameplay as two of the hosts played Real Madrid vs Real Madrid, with the game finishing 3-3.
Fans are expected to be able to try their hand at the FIFA 18 demo in early September, with roughly two weeks until the launch at the end of the month.
---
WHO ARE THE NEW FUT ICONS?
---
FIFA 18 fans already knew that Pele, Lev Yashin, Thierry Henry, Diego Maradona and the Brazilian Ronaldo would be FUT icons on the game ahead of Tuesday's live stream.
FIFA 18: What next for Alex Hunter
A new feature that was previously unknown was that every FUT icon would have three different versions, demonstrated in a special trailer released around Ronaldinho.
Why have @10Ronaldinho when you can have 3? #ICONS #FUTLIVE #FIFA18 #FUT18 pic.twitter.com/94dzFpGHK4

— EA SPORTS FIFA (@EASPORTSFIFA) August 1, 2017
EA Sports released a special trailer of Ronaldinho - whose best rating is 94 - and showed how his stats change over the course of the Brazil legend's career.
The first batch shown off were Netherlands legend Ruud Gullit (best rating of 93) and ex-Real Madrid full-back Roberto Carlos (best rating of 91) and Premier League cult icon Jay-Jay Okocha (best rating of 90).
Viewers were also shown new cards for Manchester United goalkeeping icon Peter Schmeichel (best rating of 92), former Arsenal midfield hero Patrick Vieira (best rating of 91) and ex-Barcelona captain Carles Puyol.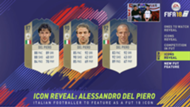 Towards the end of the stream, Juventus and Italy legend Alessandro Del Piero (best rating 92), former England, Liverpool and Real Madrid striker Michael Owen (best rating of 91) and ex-Barcelona, Chelsea and Portugal attacker Deco (best rating 90) were revealed.
---
WHAT ELSE WAS UNVEILED FOR FIFA 18?
---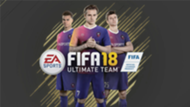 Viewers were given a sneak peek at FIFA 18 on Nintendo Switch, which is exciting for many fans because they'll be able to play the game out of the house.
FIFA 18 on Nintendo Switch - full details
EA Sports also revealed Romelu Lukaku, Alexandre Lacazette, Leonardo Bonucci, James Rodriguez and Douglas Costa as Ones To Watch for the launch.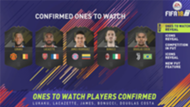 These Ones To Watch players will be available upon the release of the game on September 29.
#FUT18 will have more custom kits than ever before! #FUTLIVE #FIFA18 pic.twitter.com/Z9GiEZEtlM

— EA SPORTS FIFA (@EASPORTSFIFA) August 1, 2017
Another new FUT feature unveiled is Squad Battles, which allows gamers to play against squads from the community in a single player mode.
There will also be weekly and monthly tasks that result in rewards to encourage regular gameplay from FIFA 18 devotees.