Gaming
Fantasy Football: Liverpool dominate Team of the Week with quartet of stars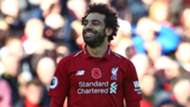 Before we get too deep into the international break, let's take a look back on the week of Premier League action that was. The top five continued unscathed as none of them lost, with Liverpool, Tottenham, and Manchester City representing the winners. In fact, seven members of our Goal Team of the Week come from just those three clubs. Keep reading to see who else made the grade in match week 12.

GK: Jordan Pickford - Everton - 1 Game, 4 Saves, 1 Clean Sheet = 9 Points
DEF: Juan Foyth - Tottenham - 1 Game, 1 Goal, 1 Clean Sheet = 14 Points
It's certainly been an interesting two weeks for 20-year-old defender Juan Foyth! Last week he nearly cost Tottenham the match against Wolves by conceding two penalties, and this week he wins it for them with a headed goal. While certainly still mistake-prone, he looks a solid defender for large swathes of matches and helped Spurs secure their fifth league clean sheet. Considering he has the fifth-lowest price in the Goal game, Foyth should absolutely be picked up if he gets the start in MW13.
DEF: Trent Alexander-Arnold - Liverpool - 1 Game, 1 Assist, 1 Clean Sheet = 10 Points
DEF: Andrew Robertson - Liverpool - 1 Game, 1 Assist, 1 Clean Sheet = 10 Points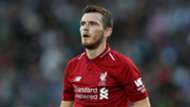 DEF: Sol Bamba - Cardiff - 1 Game, 1 Goal, 1 Goal Conceded = 8 Points
MID: Callum Paterson - Cardiff - 1 Game, 1 Goal, 1 Assist = 11 Points
It's easy to disregard Cardiff as a Fantasy entity based on their style of play, but Paterson has made that a bit more difficult in recent weeks. Listed as a midfielder, he has now played up front for the last five league matches and has picked up a goal in three of them. At 5.6m he looks a fantastic budget especially considering there is not a single player who is cheaper that has more points. Of course, owning Paterson would be a significant gamble but it could potentially pay off for those brave enough to buy him.
MID: David Silva - Manchester City - 1 Game, 1 Goal = 8 Points
MID: Mo Salah - Liverpool - 1 Game, 1 Goal = 8 Points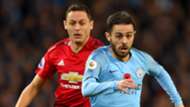 MID: Bernardo Silva - Manchester City - 1 Game, 2 Assists = 8 Points
Bernardo Silva tends to get lost in the pack at Manchester City, but he was certainly running the show in Sunday's derby win over Manchester United. He recorded the most assists in the Premier League this week with two, which is no surprise as he also led the league in chances created this week as well (six). With Kevin De Bruyne set for another extended absence, Bernardo could prove to be a fantastic Manchester City differential.
MID: Xherdan Shaqiri - Liverpool - 1 Game, 1 Goal = 8 Points
FOR: Salomon Rondon - Newcastle - 1 Game, 2 Goals = 12 Points
Rondon scored his first two goals of the season on Saturday, propelling Newcastle to their second consecutive win. While Rondon has never ended a Premier League season with double-digit goals, he does represent his club's best goalscoring threat, for whatever that's worth. While Newcastle will not face a top-five club before boxing day, the low amount of chances created at the club, and the less than clinical nature of Rondon makes him a poor investment in Fantasy.