Gaming
Fantasy Football: Five potential replacements for Everton's Richarlison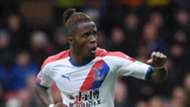 Everything was going well for Richarlison. He scored three goals over his first two matches since rejoining manager Marco Silva and got called up for Brazil. Then, due to a head lunge at Adam Smith against Bournemouth last week, the winger picked up a red card and will now miss the next two matches. As the Goal game does not involve a bench, keeping a suspended player just isn't feasible, so let's take a look at the best candidates to replace Richarlison.
Wilfried Zaha - Midfielder, Crystal Palace, £7.3m, owned in 16.67% of teams
Despite not playing up front as many would have hoped, Zaha has still managed to score in two of his three matches thus far. He has been lacking in creative stats (no accurate crosses and just one chance created last week) but he may turn around sooner rather than later. The interesting piece in this equation, though, is Christian Benteke.
If the Belgian performs poorly it hurts everyone's assist numbers but, if the former plays poorly enough, Zaha could see himself played upfront more which would cause his value to skyrocket. Considering Palace face a bottom 10 defence in each of the next two weeks, Zaha looks the best immediate replacement.
Callum Wilson - Forward, Bournemouth, £7.2m, owned in 2.59% of teams
Lots of people thought Josh King would be the Bournemouth player to own this season but, instead, it's Wilson who's stolen the limelight. He is currently racking up elite level underlying statistics ranking top five in shots on target (6), shot accuracy (50%), and touches in the box (29).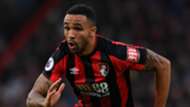 Add in his two goals and three assists and you're looking at a bona fide Fantasy stud. It's understandable if you want to wait until after the Chelsea match to bring him in, but this may well be the cheapest Wilson will be all season.
Lucas Moura - Midfielder, Tottenham, £7.1m, owned in 2.21% of teams
Guess who leads all Tottenham players in scoring in the Goal game? Quick hint: It's not Kane or Eriksen. No, it's Lucas Moura - who tops the heap with 24 points. He could end up scoring plenty more in coming weeks as well seeing as he has played level with, or further up the pitch than Kane in each of the last three weeks.
Lucas' three goals makes him joint-top in the league and, while he is not a volume shooter, he gets high percentage opportunities due to his pace, like a midfield Jamie Vardy. His coming fixtures aren't easy but he can cause problems for even the best defences.
Aleksandar Mitrovic - Forward, Fulham, £7.0m, owned in 6.97% of teams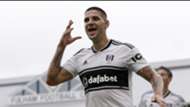 As mentioned in our Team of the Week article, Mitrovic has scored 15 goals in just 21 matches since he joined Fulham last January. In fact, in the top four English leagues, only Mohamed Salah has scored more goals since then (17). As for this season, he's tied for the most goals in 2018-19 with three and also leads the league in shots on target (7).
He has a difficult five-match run coming up but, if he continues to perform through it, Mitrovic will likely deserve a spot in your team afterwards.
Theo Walcott - Midfielder, Everton, £6.8m, owned in 4.98% of teams
Of the available in-house options, Walcott has the most buzz in the Fantasy community, which is certainly understandable as only Richarlison has taken part in as many goals as the Englishman (3). With the former being suspended for the next two Premier League matches, Walcott's starting spot is almost guaranteed and his role should increase as well.
It's unlikely the Everton's attack, which only ranked 14th in expected goals with the Brazilian, will improve without him. If you want to retain an Everton player Walcott is as good as any, but there are better options on other teams.