Gaming
Fantasy Football: Arsenal trio of Cech, Mustafi, and Mkhitaryan lead Goal's Fantasy Team of the Week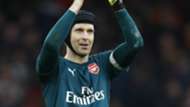 Match week 30 has come and gone and, while we head into the final stretch of the season, it's even more important to get your team right from here on out. With blank gameweeks and double gameweeks on the horizon it's crucial, for both your overall rank and mini-leagues, to make the right moves at the right times.
There are only eight teams that will be play in the Premier League next weekend, and you may have prepared for this well by bringing in a choice Liverpool or Everton player last week. On the other hand, this week will leave many managers short and, if it's caught you off guard, there's no need to panic. Remember that you can always purchase extra transfers to round your numbers out.
Anyway, warnings and advice aside, let's look at the 11 best Fantasy performers from the weekend.

GK: Petr Cech - Arsenal - 1 Game, 3 Saves (1 Penalty Save) = 13 Points
He did it! Petr Cech finally saved a penalty. Coming into the Watford match the Czech keeper had not saved a penalty since 2011, having failed his previous 15 attempts. He has regressed a lot this season, but will be glad to have both kept a clean sheet and denied Troy Deeney his penalty, especially considering his comments after the last matchup between these teams.
DF: Shkodran Mustafi - Arsenal - 1 Game, 1 Goal, 1 Clean Sheet = 14 Points
DF: Serge Aurier - Tottenham - 1 Game, 1 Assist, 1 Goal, 1 Goal Conceded = 11 Points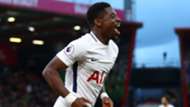 Aurier put in a truly awful performance for the majority of Tottenham's match on Sunday, but he still managed a fantastic day in Fantasy. His crossing was the perfect example of this as he whipped in eight crosses on the day, and whilst he only connected on one, it was the one that Dele Alli put it in the back of the net. With Spurs now out of the Champions League, it's likely that manager Mauricio Pochettino will rotate Aurier and Trippier each match, effectively killing the value of both.
DF: Leighton Baines - Everton - 1 Game, 1 Assist, 1 Clean Sheet = 10 Points
MF: Son Heung-Min - Tottenham - 1 Game, 2 Goals = 14 Points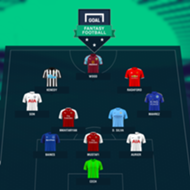 MF: David Silva - Manchester City - 1 Game, 2 Goals = 14 Points
David Silva is one of the most underrated players both in the Premier League and in Fantasy. He's been overshadowed by some of his younger teammates but don't let that fool you as he is still a fantastic asset. He still ranks as a top 10 midfielder in the Goal game and is actually cheaper than the nine gentleman in front of him. Obviously you should not bring him in this week as Manchester City don't have a league match, but he is certainly worth adding after that.
MF: Henrikh Mkhitaryan - Arsenal - 1 Game, 1 Goal, 1 Assist = 11 Points
MF: Riyad Mahrez - Leicester City - 1 Game, 1 Goal, 1 Assist = 11 Points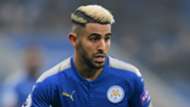 FWD: Chris Wood - Burnley - 1 Substitute Appearance - 2 Goals, 1 Assist = 14 Points
The Burnley man just returned from injury two weeks ago, and has already notched three goals and an assist. It's even more impressive considering he did not start either of those two matches. If he locks down this starting job he would be a fantastic value at 5.9m. Like Silva, Wood won't play next week, but he will face just one top 10 defence in the next five matches which makes him a very attractive option.
FWD: Marcus Rashford - Manchester United - 1 Game, 2 Goals = 12 Points
FWD: Kenedy - Newcastle - 1 Game, 2 Goals = 12 Points