Transfers
FAN VOTE AND OPINION: What was your reaction when Jonevret was selected as Orlando Pirates coach?
South Africa Chief Editor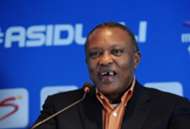 The appointment of Kjell Jonevret as Bucs coach has come as a complete surprise in South African football. 
To me it feels like a rushed decision since Orlando Pirates are under increasing pressure after embarrrasing results with caretaker coach Augusto Palacios recently. 
Perhaps Bucs were holding out for a better coaching option, but in the end they had to make a quick decision on Palacios before the club dropped further and into the dreaded relegation zone.
Reactions from fans can be extreme, in asking why SA's famous club should appoint a Swedish coach when you consider that this is a region that once hailed English coach Roy Hodgson as an innovator of Scandinavian football coaching. Hodgson, actually also coached Viking (back in 2004-2005).
On the other hand and in staying with the Swedish connection, in my opinion the best English national team coach in recent times was a Swede, Sven-Göran Eriksson. That right there is a reminder that you can't judge coaches on just their nationality and we're pointing out two extremes in generalization.  
Instead of reacting negatively too early, common sense should prevail and the relative unknown, Jonevret needs to be given a chance, real time to prove his credentials in the PSL.
Since he's not a big name, Jonevret will be under pressure in one of the most difficult jobs in South African football. It would be interesting to see how he deals with the Bucs fans, who are known to express their disappointing at stadiums... physically.  
Right now I can imagine most Orlando Pirates fans using Google.