COSAFA Cup
Cosafa Cup Match Day 1 Review: Madagascar stun Mozambique, Seychelles draw against Comoros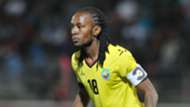 The 2018 Cosafa Cup kicked off on Sunday afternoon and two Southern African sides in Mozambique and Madagascar got the show underway at the Old Peter Mokaba Stadium in Polokwane.
The Malagasy started their Group A match with a 2-1 win as they raised their hopes of making it to the knockout stages.
Resulting from the victory, the Barea are now sitting at the top the group with three points and their next match is against Comoros on Tuesday at Seshego Stadium.
On the other hand, the Mozambican Mambas are placed fourth on the table with no points from this opener.
As early as the seventh minute, Madagascar grabbed an opening goal through Dax after the Mozambique defence was exposed.
From their return for the second half, Lusi was the man who hit the back of the net to level the matters as they capitalised on shaky defending by Madagascar.
Showing their drive to retain the lead, Toky scored in the 62nd minute and time ran out for Abel Xavier's side as they lost the encounter.
In the second match of the day, Comoros met Seychelles and the two sides made their intentions known from the early stages of the tie.
Despite many attempts to find a goal in the opening stanza, there was nothing to show on the score board as it ended at 0-0.
In the 61st minute, Mohamed Mchangama rose highest to head home the opening goal for the Les Coelacanthes.
However, the Pirates managed to score in the last five minutes of the tie through Coraly Keith to ensure that they left with a point.
Seychelles are up against Madagascar on Tuesday, 29 May at Seshego Stadium.