Opinion
COMMENT: Analysing Owen Da Gama's Bafana Bafana squad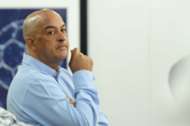 ---
COMMENT    By Ernest Makhaya     

Follow on Twitter
---
Bafana Bafana
will begin life without Shakes Mashaba, who was sacked as head coach in December 2016 with back-to-back international matches against Guinea-Bissau and Angola later this month.
While the South African Football Association (Safa) has been under the spotlight for their failure to find Mashaba's replacement, something good came out of it last week Thursday.
Owen Da Gama announced his 25-man squad to play the two friendly matches, and although there are controversial inclusions in the squad, the majority of the players were selected purely on merit. 
I wouldn't say I'm happy with the return of Kermit Erasmus into the national team. The nippy striker has started playing football in France, but he's had little impact in the games that he's played for Ligue 2 side Lens, and as we all know, strikers are judged by the number of goals they score.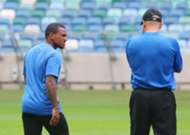 I think it was a bit premature to bring him back, but importantly his inclusion somehow highlights that Da Gama and Mashaba didn't share the same opinion about Erasmus.
Erasmus announced in May 2016 that he would not avail himself for Bafana as long as Mashaba was still charge of the national team after being overlooked by the former coach whilst at his best.
He even turned down a Bafana call-up, before hitting out at Mashaba on social media for seeing him as a back-up player ahead of the Afcon qualifying match against The Gambia.
Of course that's in the past and the player shouldn't be punished for his previous mistakes, but he still needs to prove to everyone that he deserves another chance to represent his country. 
Andile Jali and Thulani Serero are there because of their past successes with Bafana, but even if they are still highly rated in South Africa, they do not own the national team jersey, and should also work hard to be considered for future call-ups. 
The same thing can be said about Kamohelo Mokotjo. It looks like Da Gama didn't do his homework before recalling the FC Twente midfielder back into the national team. If he did, he would have been sure about whether or not Mokotjo was still eligible to play for Bafana having obtained his Dutch citizenship soon after retiring from international football.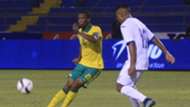 This simply means, ODG hasn't been in touch with South African players playing abroad - he's using the same strategy Mashaba used before he was relieved of his duties. We don't know how long he will be in charge of Bafana, but if it happens that he remains for a longer period, he will need to improve on this.
Lars Veldwijk was highly praised by Mashaba toward the end of last year, but he didn't strike me as a player who can solve Bafana's goalscoring problems, but perhaps he needs more time to start producing his best, and his inclusion came at the right time ahead of the 2019 Africa Cup of Nations qualifying campaign which kicks off in June. We just have to wait and see if he will grab the chance given to him by Da Gama with both hands in the upcoming matches.
Personally, I would have liked to see Aubrey Ngoma crack the nod - after all, Da Gama is under no pressure to impress, and the squad he selected could give us direction as to whether we are improving or not.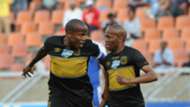 The majority of the players were selected on merit as highlighted previously, and that's what Da Gama should be applauded for, but the exclusion of Ngoma raised a few eyebrows, especially after the technical team led by Mashaba previously indicated that didn't have too many options on the left hand side of the pitch - that was after Daine Klate's inclusion in the squad in October last year. 
Shu-Aib Walters, despite being 35 years old, showed that age is just a number, and many would agree that he earned his stripes after being overlooked for the past seven years.
Luther Singh, Percy Tau and Phakamani Mahlambi have all been drafted into the squad, and the only thing that's left is for Da Gama to throw them into the deep end later this month.  
Overall, Da Gama selected a decent squad; something that Mashaba was unable to do consistently in the months leading up to his sacking.
Perhaps the 66-year-old should have listened to Dr Danny Jordaan's plea to build solid relationships with South African players plying their trade abroad.