African All Stars
Cardiff City defender Sol Bamba expects 'tough' West Ham United challenge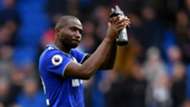 Cardiff City face a 'tough' Premier League test when they visit West Ham United on Tuesday, says defender Sol Bamba.
The Cote d'Ivoire international who last faced the Hammers during his time at Leicester City in the 2011-12 Championship season recalled his last visit to their former home ground, Upton Park.
In 2016, Manuel Pellegrini's side switched to the London Stadium. However, the defender believes the atmosphere at West Ham remains the same.
"It's a new stadium for me. I played at Upton Park when they won the Championship while I was at Leicester, and also for the national team against Italy," Bamba told club website.
"I've not played at the new stadium though, so that will be nice, but as soon as the whistle blows you forget about things like that and try to get a result.
"It will be tough, especially away from home, and they've got a very good set of fans as well. Every away game in the Premier League is difficult, but we're full of confidence now after that result against Wolves."
Having conceded nine defeats this season, the Bluebirds registered their third league win with a 2-1 comeback win over Wolverhampton Wanderers on Friday.
The result moved them out of the drop zone with 11 points from 14 games so far.
"We thrive in important games. When the pressure is on, this group always reacts really well," he continued.
"We know we have to do better away from home too though. Performance-wise it's been good, but unfortunately, the results haven't been there. We have to keep at it, and hopefully, it will come.
"The start of the season was very difficult, playing a lot of the top teams. There are more winnable games now, although the gaffer doesn't like us using that word, as he wants to keep us on our toes! We back ourselves and know that if we keep performing as we have done recently, we can come away with something.
"I'm not used to it anymore. But we'll have to rest up and be ready to go again on Tuesday. When you're doing well, you want to keep the momentum going.
"Ideally, you'd have a week where you can train and have a couple of days of rest, but that's the fixture list - we all know what it's like.
"We're going to do our best in training and make sure we give a good performance on Tuesday."