Caf Confederation Cup:How Aduana can exploit home pressure on Vita Club
Sunday's Caf Confederation Cup clash between Ghanaian champions Aduana Stars and Congolese hosts AS Vita Club will, perhaps, be the most crucial game in the group stage for either side so far. And it comes just a week after the Fire Boys just piped The Black Dolphins 2-1 in the first leg encounter in Dormaa.
Although Aduana sit one place above third-placed Vita on Group A's table, not much separates the two sides as the Ghanaians' superior position is only due to a better head-to-head-record, the two teams currently tied on points. Considering Aduana's bottom-placed standing before last week's matchday three action, the status quo is as encouraging as a slip up could cause an upheaval ahead of a decisive homestretch.
For this reason, Aduana cannot afford to leave Kinshasa without at least a point. The battle line is apparently delicately drawn. Daggers are belligerently up in the air, the job ever so cut out.
Although Vita are undefeated in four matches at home in Africa this year, the nature of their results somewhat suggests a point is certainly not out of reach for Aduana. The Black Dolphins started their campaign in the superior Champions League with a 4-0 thrashing of Malawian side Mighty Wanderers before being held 2-2 by Moroccan outfit Difaa El Jadida, a result that played a heavy part in their elimination to the Confederation Cup.
And they just about stole a win in their next game, requiring an 87th minute Fabrice Ngoma strike to ensure a 1-0 triumph over La Mancha of Congo Brazzaville in the playoffs. Their only home game in the group stage, a 3-1 win over Ivorian giants Asec Mimosas, looks pretty good though. 
Not that Aduana have been any impressive on the road.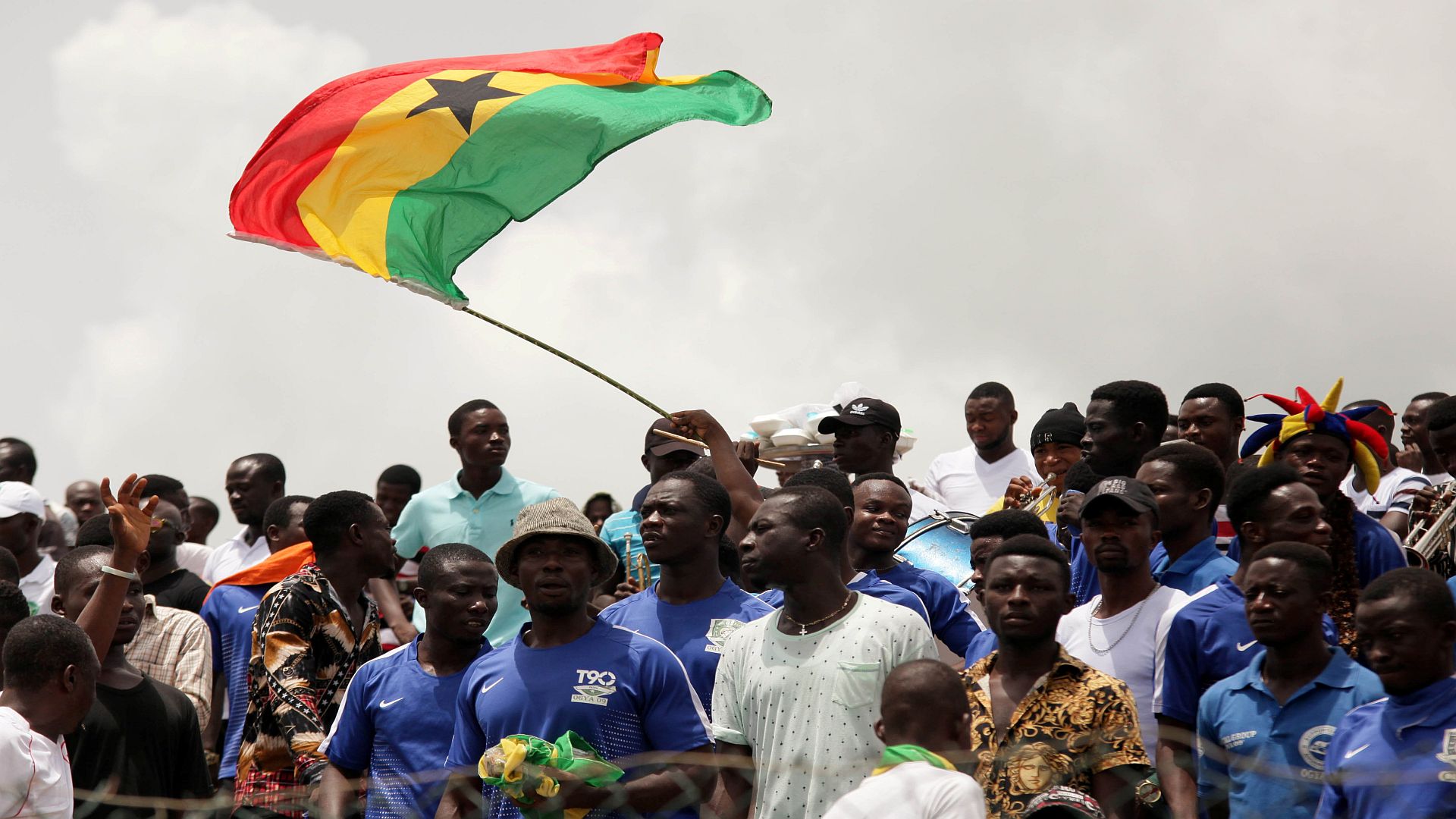 The Fire Boys suffered a 1-0 loss to Libyan club Al Tahaddy in their Champions League opener before being blown apart by a ruthless ES Setif of Algeria, who scored four unanswered goals to force the Ghanaians into the Confederation Cup. Even against the least fancied Fosa Juniors of Madagascar, Kenichi Yatsuhashi's side fell on a 2-1 score in the playoffs. However, from their 1-0 defeat at Asec in the group opener, the Fire Boys could pick some positives.
So just how can Kenichi's team surmount the coming challenge?
The Fire Boys must be as compact as they can, present a water-tight defence and be terribly ruthless when their chances come. Good thing is Kenichi would not have to rack his brains to find this formula as the approach is as basic as it comes. What he would have to sweat over is how to keep his side's concentration in the battle for 90 minutes, not taking their eyes off the ball even for a second, nor switching off at any point.
For tactically disciplined sides, an early goal will be just what they will need to egoistically turn the rest of the game into how they want it played.
Again, considering how bad Vita need to win this, the more the game travels without a goal, the more impatient the players and the supporters alike will become, and the more the home frustration builds. Now that's another basic.
Kenichi became a genius in Dormaa for helping Aduana claim their first win of the group stage with the first leg victory over Vita. Lying before him is another chance at greatness, all within two weeks of taking over the club. It looks too good.