Serie A
Black Friday in the US: Best deals and discounts for soccer cleats & jerseys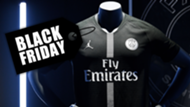 Black Friday has emerged as a holiday of its own in the United States as the day that immediately follows Thanksgiving, with the rush to eat roasted turkey and mashed potatoes instantly met with the rush to indulge in discounted store prices.
This year, Black Friday has once again not disappointed those who are inclined to shop for tasty discounts within the departments of soccer equipment.
So, with Black Friday 2018 here, Goal takes a look at some of the best deals and discounts for soccer gear in the US both in-store and online.
---
Black Friday soccer cleat deals
---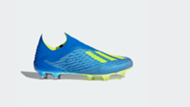 Football boots can be an expensive acquisition, which makes the thought of availing of a Black Friday offer all the more appealing.
Pro Direct Soccer
Pro Direct Soccer have some of the most mouth-watering deals available this Black Friday for their soccer cleats, with buyers able to save as much as $100 on the most popular shoes.
The Umbro Speciali 98 Pro FG cleat in black is being sold for a discounted price of $130 – $70 less than than its original price of $200 – while buyers can save $30 when they buy the Adidas Predator 18.3 FG Core boot in black, white or red for $50.
One of the best deals of the day is for the Under Armour Magnetic Pro FC cleat where Pro Direct Soccer has knocked off $110 dollars off the original retail price. Its new discounted price is now $110.
Click here to see more Pro Direct Soccer Black Friday offers.
America's premier sporting goods retailer has discounts of up to 25% as well as free shipping online with no minimum purchase required, and boast an extensive collection of cleats, soccer balls, shin pads, goalkeeper gear and more.
The Adidas men's Nemeziz Messi 17.4 FXG cleat, which comes in black and red has a 30% discount applied with its retail value going for $54.99 and its Black Friday price now $37.97. 
They have also stuck a 9% discount off of their Adidas men's Predator Tango boots, knocking $5 off the original price of $54.99 for a new price of $49.99.
Nike's Hypervenom Phantom X3 Academy Dynamic Fit cleats have been blessed with a 20% discount, with a new price of $71.97 from its original retail price of $89.99.
Click here to see more Dick's Sporting Goods Black Friday offers.
Adidas official store
The Adidas official store has also been offering great details for their cleats, with discounts from 20% to 50% off applied to a large selection of their shoes.
The men's Copa Super shoes, which come in five different colours, are on offer for 45% off. They are now available for the discounted price of $38, from their original value of $75.
The Nemeziz Tango 18.1 shoes and the Firm Ground cleats have also both been given a massive 50% discount, the former's price being slashed to $65, and the Firm Grounds boasting a new price of $140 from its original price of $280.
Click here to see more Black Friday offers from the Adidas store.
---
Black Friday soccer jersey deals
---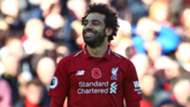 It can be difficult to get deals for the newest jerseys and you normally have to wait until the new season before reductions are applied. However, Black Friday means that some outlets and clubs are running discount offers.
We Got Soccer
If you're in the market for new soccer jerseys – and really, who isn't? – We Got Soccer have sitewide discounts that involve 25%-75% off soccer gear, including jerseys from Barcelona, Chelsea, Manchester City and Paris Saint-Germain.
This season's home and away Chelsea, Tottenham and Barcelona kits have been slashed from their original price of $164.99 to $123.74 apiece.
The likes of Real Madrid's long-sleeved jerseys have been reduced from $139.99 to $104.99, while Adidas' Bayern Munich strips have enjoyed a $30 price reduction for the new and improved discounted value of $97.49.
Click here to see more Black Friday offers from We Got Soccer.
World Soccer Shop
World Soccer Shop are offering a massive Black Friday blowout for their entire line of soccer gear including custom and player replica jerseys, with $20 off every purchase over $99, $25 off every purchase over $125 and $30 off all orders over $150.
Buyers can use the code 'BF2018' at checkout to apply the discounts, which will only available until November 25.
World Soccer Shop also have discounted 'Out of the Vault' jerseys, where old jerseys from the likes of non-Premier League clubs such as Norwich City, Sheffield United and Nottingham Forest are available for $24.99 apiece.
Click here to see more Black Friday offers from World Soccer Shop.
Official club shops
Liverpool's club website have been running a 'Red Weekend Sale' to coincide with Black Friday, with buyers able to enjoy a 15% discount if they spend at least $77 (£60) and a 20% discount of they spend $103 (£80).
Manchester United supporters can treat themselves for slightly reduced prices on club shirts through the club's official store this Black Friday, with the home kit having been slashed from $103 to $77.
The Arsenal's official club shop has offered deals for 50% off to be applied for their merchandise and non-jersey items.
Borussia Dortmund have launched a brief 'Yellow and Black Friday' discount sale on their official club website, with the home strip priced at $55 (£47), slashed from the initial $79 (£62).
Real Madrid have also advertised their own edition of 'Black Friday', styling it as 'White Friday', with the home and away jerseys available for purchase for $72, which is 30% off from the original retail price of $103 (£80).
---
FIFA 19 Black Friday offers
---
Black Friday has also blessed the FIFA gaming platforms to the delight of fans of the gaming franchise.
FIFA gamers who play in Ultimate Team will be given the opportunity to receive hourly pack offers during Black Friday, which will include a selection of limited or special edition packs that are not usually available in the store. There will also be price reductions of up to 50%.
FUT traders will also be given the chance to indulge in the FIFA frenzy by being able to sell their best items in order to purchase the same ones but at a cheaper price on Black Friday.
Click here to read our in-depth guide to the best FIFA 19 Black Friday offers.
---
What is Black Friday?
---
Black Friday is the day after Thanksgiving in the United States, where retailers traditionally slash their prices and apply huge discounts to ride the wave of the pre-festive period in anticipation of Christmas.
Naturally, the tradition of Black Friday emerged in the United States off the backs of the American holiday in which families convene over roasted turkey every fourth Thursday of November, but in recent years, the phenomenon has also spread across the Atlantic to UK shores.
Black Friday is usually a long and feverish excursion for shoppers and more so for retail workers, with hours for shopping starting from the early morning and ending late at night.
Due to the nature of Black Friday and discounted prices of retail value, it is a frenzy of a day – with crowds of shoppers eager to get to the stores first to select the best of the slashed-price objects before anyone else.
The term 'Black Friday' likely is a reference to the fact that it is a day that sees businesses go into 'black' (profitable) after spending much of the year in 'red' (loss-making).
Black Friday will fall on November 29 in 2019 and November 27 in 2020.