UEFA Champions League
Atletico not finished yet: Costa can help over-achievers bounce back from Champions League exit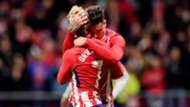 The draw for the last 16 of the Champions League takes place on Monday and, for the first time since 2012, Atletico Madrid will not be part of it.
If that is a shock, though, it is testament to just how much this team has achieved under Diego Simeone in recent seasons.
When the former midfield ace returned to Atleti as coach in December 2011, the Rojiblancos were languishing in mid-table in La Liga and the Champions League was merely a distant dream.
Atletico ultimately finished fifth and also went on to win the Europa League that season. Now they are back in Europe's second-tier competition and it is not where they want to be. But it should not be a disaster either.
"Today, right now, I would say that the Europa League is a piece of sh*t," an angry Gabi said after the draw against Azerbaijan side Qarabag at the end of October left Atleti needing a minor miracle to stay in the Champions League.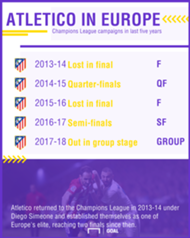 Four points from their last two matches - against Roma and Chelsea - meant they came close to qualification in a brave attempt, but even a win at Stamford Bridge on Tuesday would not have been in enough because the Italians claimed victory against Qarabag.
In the end, failure to beat the team from Azerbaijan both away and at home was what condemned Atletico to third place, while their loss against Chelsea in the first Champions League game at the Wanda Metropolitano was an early setback.
Adjusting to life at a new stadium has not helped and Atleti, having reached the last eight in each of the last four editions of the Champions League and also featured in two finals, would surely have done better if their home matches had been played at the Vicente Calderon.
In any case, that is gone now and Simeone was keen to put a positive spin on his side's situation. "It's not a failure," he said. "It was something that could happen. Now this opens up a new challenge."
And on playing in the Europa League, he added: "We are motivated by playing with this shirt. The name of a competition won't change that."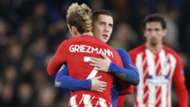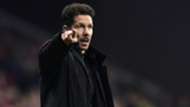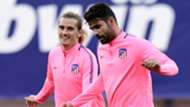 The Europa League has been good to Atleti. Winners in 2010 and 2012, the Rojiblancos used the competition as a springboard to achieve greater goals and that is what they will look to do once again this time around.
It is not all doom and gloom. The victories over Roma and Real Sociedad show Atleti are getting used to their new stadium, while Simeone's side remain unbeaten in La Liga (in third place) and closed to within six points of leaders Barcelona after their weekend win over the Basques.
The transfer ban (for irregularities in the recruitment of youngsters) and the move to the new stadium made it a difficult year for the Rojiblancos, but 2017 is almost over and the arrival of January will bring two top new players, Diego Costa and Vitolo (signed this year but ineligible due to the FIFA sanction), who are expected to add a new dimension to Atletico's attack.
In the meantime, the Champions League may be gone, but there is no shame in dropping down to a competition featuring other European giants such as AC Milan, Arsenal, Marseille and Lazio. The key will be to return to Europe's top table next season, while there are also three trophies to play for in the remainder of this season.
You can bet that Simeone will be up for the challenge.