AFC Champions League
Asian Champions League: Neutral stadiums decision to be made today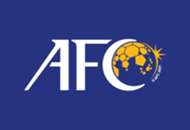 The Asian Football Confederation (AFC) will announce today the official decision regarding the state of neutral stadiums for the 2018 edition of the Asian Champions League (ACL). Political tensions between Saudi Arabia and Iran have led to matches played in Qatar and Oman instead, but the emergence of new issues between the UAE and Qatar has led to further controversy.
The use of neutral stadiums in the past two seasons has proved to be a tedious task and prevents fans from watching their sides, but the decision has been made to indeed protect the fans from political clashes.
Therefore, due to the issues with organizing the use of neutral stadiums, the AFC want to prevent using neutral stadiums in the West Asian section of the ACL. The neutral stadiums have already been set in stone for matches between Saudi Arabian and Iranian clubs since last year, but the state between the UAE and Qatar is yet to be decided.
This has led to speculation of the possibility that Emirati clubs may pull out of the competition should the AFC decide not to use neutral stadiums for their matches, as per Al Ittihad Sport. However, the AFC has confirmed that in the case of their refusal to host clubs at neutral stadiums, the parties can appeal the decision to the Court of Arbitration of Sport within 20 days.