Arsenal must be united in difficult times, says Pierre-Emerick Aubameyang
Pierre-Emerick Aubameyang has urged Arsenal to remain united following their loss to Manchester City in the League Cup on Sunday.
The Gunners went down 3-0 to Manchester City at Wembley, no thanks to Sergio Aguero, Vincent Kompany and David Silva's efforts.
And as they prepare to face them once again at the Emirates Stadium on Thursday, the 28-year-old has charged his teammates to continue to work harder so as to overcome the 'difficult moment.'
"I think it is a difficult moment, but I think we've played against great teams, and I think we just have to be united, keep going, working hard and that's the way to follow," Aubameyang told Sky Sports.
Besides losing the EFL Cup title to City, they also suffered a 1-0 defeat to Tottenham Hotspur in their last Premier League game which further put more pressure on Arsene Wenger but the former Borussia Dortmund striker has vowed to play for the manager.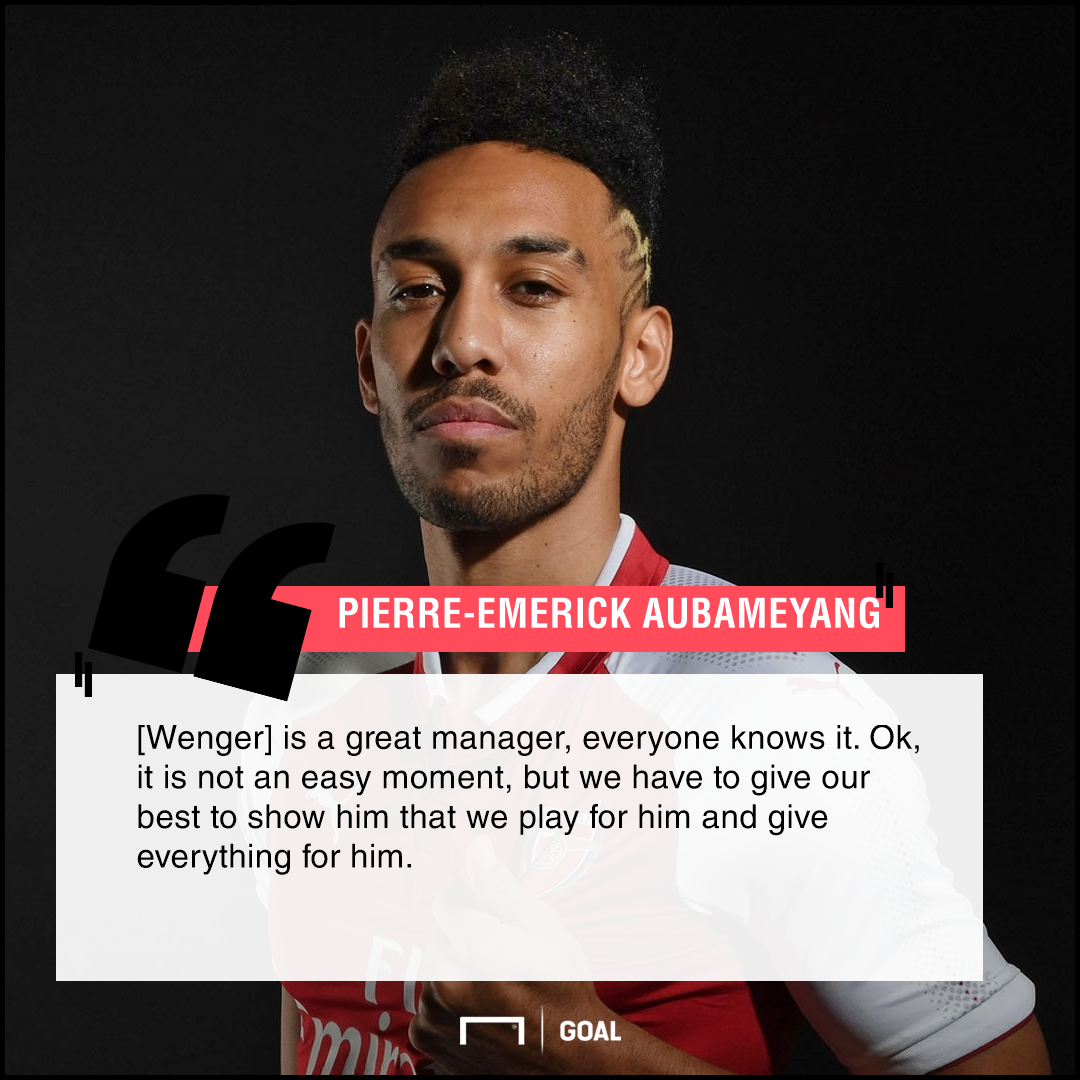 "He is a great manager, everyone knows it. Ok, it is not an easy moment, but we have to give our best to show him that we play for him and give everything for him."
Aubameyang has scored just once since he moved to the London outfit and will be looking to impress against City in order to kick Arsenal back on track.