Ajax
Ajax's assertion on refusing to sell its stars a welcomed breath of fresh air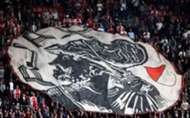 A study performed by the International Centre of Sport Studies based in Switzerland found that Ajax were the best contributor of professional footballers throughout Europe's top divisions. Yet, this is no surprise as Europe and the world in general has always been in awe of the Dutch giants' footballing academy.
Notably the Dutch have a rich footballing history. This goes from reinventing the game with 'Total Football' to coming up with a whole host of revolutionary tactics that altered the landscape of football. Indeed at the heart of all these bold ideas and successes was Ajax.
The club was in the vanguard of the aforementioned developments. However modern times paint a different picture for the Amsterdam outfit. Modern economics in today's footballing world has seen the club unable to compete with the elites unlike in the past.
Significantly the Ajax of today is a feeder club; a club which churns out top talents only to for them to be sold for a higher profit, to clubs with mighty economic clout. Above all it has made Ajax a faded force which is sad considering their four European Cups.
Departed Dutch and Ajax legend, Johan Cruyff had lamented his club's decline explaining how they weren't sticking to their original philosophy.
"The Ajax we see of today is more of a business model. One concerned with profits. It is not the original Ajax where football was priority," mentioned the three-time Ballon d'Or winner.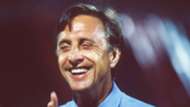 To have an important figure in Dutch football history utter such a statement signifies how far the club had deviated from its original objectives. Additionally Cruyff lamented how talented youth prospects were being sold to bigger clubs without having fully developed.
That he felt was detrimental to the players' career and to Dutch football. But he may heave a sigh of relief when recently sporting director at Ajax Marc Overmars issued a warning to Europe's elite that that youngsters Frenkie de Jong, Matthijs de Ligt and Donny van de Beek are not for sale.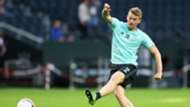 Above all this comes as a breath of fresh air for the Eredivisie club as it seeks to be a competitive side not only in Holland but Europe. As a matter of fact the club had shown it can scale greater heights when it keeps its talents together as shown when they reached the 2017 Europa League final.
While Overmars' warning emits positive signal for Ajax, sticking to one's stand in today's footballing climate can prove tough. Davinson Sanchez's move to Tottenham proved that and losing Justin Kluivert to Roma was a big blow, but still, Overmars is moving the club into the right direction with such efforts.
Although the storied Dutch club have not won the Eredivisie since 2013-14, finishing second in each of the last three campaigns, keeping hold of their young talents might finally see them finish first. For this is a club that has always created history with the future.