Primera División
Super League would kill clubs like Eibar - but I'd feel differently at Real Madrid! - Garagarza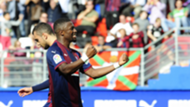 As talk of a European Super League builds once more, Eibar sporting director Fran Garagaza has told Goal that while clubs of Real Madrid's stature may be keen, a breakaway would "kill" smaller outfits.
A move by continental heavyweights to unite and form their own division has been mooted for a while, with many considering it to be only a matter of time before the richest clubs in the world seek to line their pockets away from historic domestic competition.
Those reported to be at the centre of the plans have sought to quash the rumours, with many Premier League sides having sought to distance themselves from the proposals, while Juventus president Andrea Agnelli claims no discussions have been held since 2015.
Teams that rely on the presence of prestigious rivals to bring in much-needed funds are hoping that the matter can be laid to rest once and for all, with La Liga side Eibar among those keeping a close eye on developments.
Garagaza told Goal ahead of his team's meeting with Los Blancos on Saturday: "The secret of Eibar is that it's a tiny house but quite organised.
"The Super League would kill Eibar... but if I were Real Madrid, my perception would be different."
Eibar, as a team from a small Basque village of just 27,000 inhabitants, have shown that it is still possible to punch above your weight and compete with those considered to hold Super League status.
They are currently taking in just their fifth top-flight campaign, but have established themselves among the Liga elite since making a step up in 2014-15.
A reputation has been established as one of Spain's best-run clubs, with a great deal of emphasis placed on scouting and recruiting players that fit the values and traditions of the club.
That is not to say, though, that they would not welcome the opportunity to compete for the very best players on the planet.
"If I could, I would sign Modric from Real Madrid", Garagaza said.
He is, however, adamant that if an injection of funds were to be received, Eibar would resist the urge to chase marquee additions and instead invest in their academy system, player salaries and training facilities.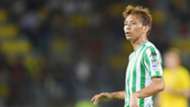 Having more money in the pot would also make it easier for the club to retain players who enhance their profile at the Ipurua Municipal Stadium, with Japan international Takashi Inui among the more recent to have departed after reaching the end of his contract and joining rival Real Betis as a free agent.
"We did everything we could to keep Inui with us. We even had his OK and were just missing the signature on the contract," added a rueful Garagaza.
Florian Lejeune is another to have slipped the Eibar net, but the former Manchester City defender did land the club a tidy profit when completing an £8.7 million ($11m) switch to Newcastle in 2017.
"One of my best operations was signing Florian Lejeune from Manchester City," said Garagaza.
"I didn't attend pre-season in order to sign him. City couldn't believe it. It was hard for them. 'Hey, but he is our player!' - 'Yes, but it's already closed'."
While an acceptance that players will come and go is part of the Eibar makeup, they are continuing to impress in the 2018-19 campaign, with a run of results that has secured a solid mid-table standing including a notable 1-1 draw away at Atletico Madrid in September.