UEFA Champions League
Wiko Game Changer: Paulo Dybala powers Juventus to a memorable win over Barcelona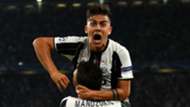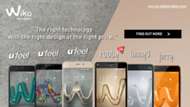 "La Joya," or the Jewel in Spanish. It's a nickname that has long been bestowed upon Paulo Dybala for his footballing skills, namely pace, technique, vision and flair.
It's a fitting moniker for the 23-year-old Argentine, and when his Juventus team hosted Barcelona in the first leg Champions League quarterfinal, it took just seven minutes to convince the world of the suitability of the nickname. 
Positioned just inside the crowded penalty box, he collected a neat pass by Juan Cuadrado. A quick turn, and he casually sidefooted in his swinging effort while the Barcelona defenders stood stunned as their side conceded yet again.
For Dybala, it was his seventh goal for Juventus in seven games, and third in the Champions League this season. He would make it four just 15 minutes later. 
The youngster sprinted into the box during a counterattack. The ball invariably came to him from the left flank. There was no time to take a touch as Gerard Pique would surely have closed him down. Instead, with his left foot, he powered home a low shot inside the front post that the goalkeeper, who was blindsided by Pique, could only get a weak hand on.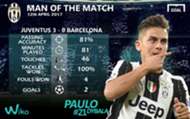 Apart from scoring both his side's goals in the first half, the forward, known for his work rate – in both attack and defence – and his lethal left foot, offered much more. In the 81 minutes that he played, he won 100 percent of the tackles and completed 81 per cent passes.
He charged up the field providing various avenues for attack with his positioning and ability to beat the offside trap. There was also a concerted effort to help his defence thwart Barca's famed tiki-taka offence.
A capture from Italian club Palermo back in 2015, Dybala – who is of Polish descent – was quick to find his footing in the Juventus lineup, wearing the number 21 jersey left vacant by Andrea Pirlo. In his first 16 games, he scored six times – at roughly a goal per 151 minutes on the field. 
It was a ratio higher than that of Carlos Tevez and club legend Alessandro Del Piero when they played their debut seasons at Juventus. Only Roberto Baggio maintains a better scoring record for the Turin club.

It's his skill and effectiveness, like what he exhibited in the 81 minutes he played at the Juventus Stadium that has earned him comparisons to Lionel Messi.

It was a performance that was sure to impress his national team skipper Messi, even if the captain was playing for the opposition. It is no surprise that Paulo Dybala is our Wiko Gamechanger.