What is VAR? The video assistant referee system's World Cup & Premier League future
After years of calls for video technology to be implemented into football in order to help referees, we saw its first major rollout at last year's Confederations Cup and is now being used in the Bundesliga and Serie A.
It was first used in England in November 2017 when the Three Lions faced Germany in a friendly, and then made its competitive debut on January 8 as Brighton & Hove Albion took on Crystal Palace in the FA Cup.
Far from eliminating debate around refereeing decisions, however, the new system resulted in more discussion and controversy over officiating than would be expected as normal.
Overall, there has been good and bad moments for VAR - as it has come to be known - and it is sure to continue to be a talking point during the coming months.
But what exactly is VAR, what is it designed to achieve and which leagues are adopting it? Here is all you need to know about a major change to the way football is officiated.
---
What is VAR?
---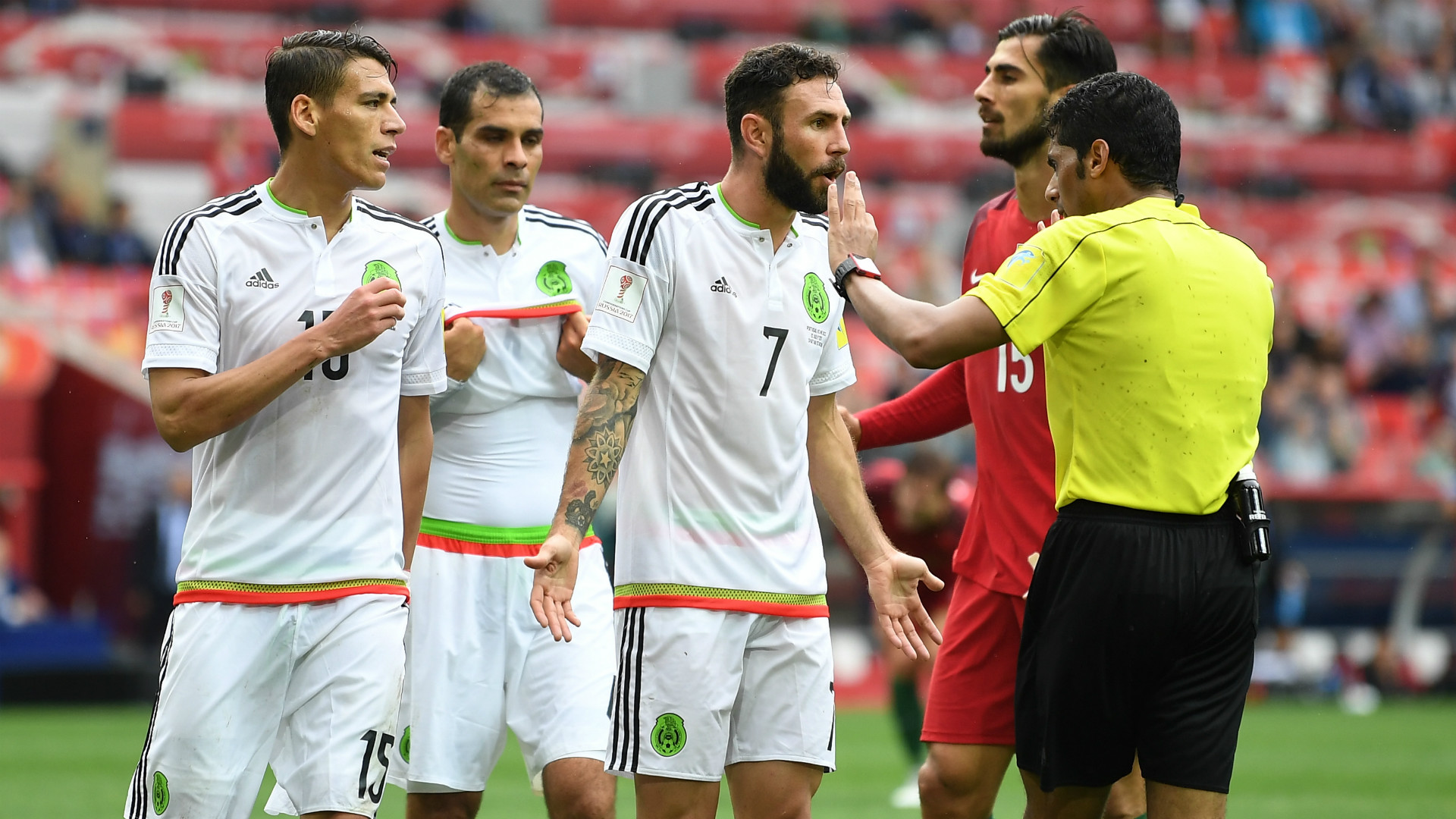 The basics
VAR stands for video assistant referee. It is actually a team of three people who work together to review certain decisions made by the main referee by watching video replays of the relevant incidents.
That team is comprised of the video assistant referee himself (who will be a current or former referee), his assistant and a replay operator. They are situated in a video operation room which is essentially a bank of monitors offering different camera angles.
Four types of decisions can be reviewed using VAR: goals (and violations in the build-up to them), penalties, red cards and mistaken identity in awarding a card. For a decision made on the pitch to be overturned, it must be a "clear error".
The process for reviewing a decision can work in two ways; either the referee can request a review after making a decision or the VAR team can recommend one. In the latter situation, if the VAR judges that there is the potential for a clear error to have been made he or she can notify the referee.
The referee then has three options: they can immediately overturn the call based on the VAR's advice, review the incident themselves on a monitor on the touchline or stick with their initial decision.
Current use of VAR
VAR is not currently written into the Laws of the Game, but is being tested in a number of leagues and tournaments around the world by the International Football Association Board (IFAB), which is responsible for those Laws.
It was first trialled in the United Soccer League in the United States during a match between two reserve teams of MLS clubs - New York Red Bulls II and Orlando City B - in August of 2016. It has since been brought in by the A-League in Australia and MLS itself.
In addition, FIFA has got a closer look at the system at a number of its international tournaments, such as last year's Under-20 World Cup and Confederations Cup. Germany, Italy and Portugal introduced it for the 2017-18 seasons in their top-flight competitions, while the Copa Libertadores had VAR from the semi-final stage onwards in 2017.
Its use in Major League Soccer thus far has greatly impressed former Champions League and World Cup final referee Howard Webb:
"We've been satisfied with the way it's gone," Webb told ESPN . "We always knew that it was a big undertaking for any competition that decides to implement VAR.
"It's a big thing to implement, and a lot of work goes into both training our people and preparing our stadiums. Me personally, I've been really impressed by the way that's been put together by MLS."
---
Will VAR be used at the World Cup?
---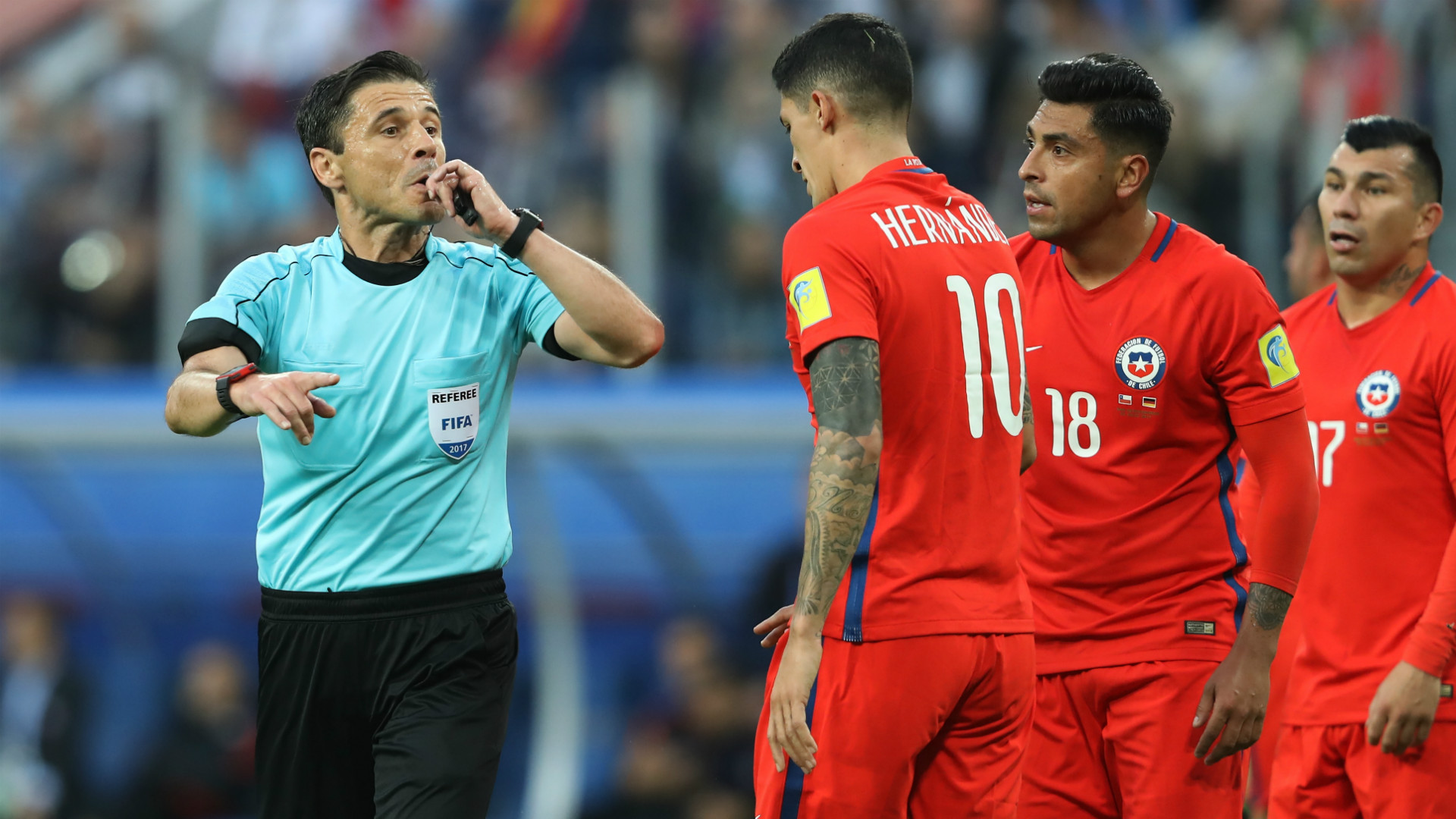 Yes, VAR will be used at this summer's World Cup in Russia.
FIFA president Gianni Infantino was confident it will prove a positive addition to the tournament despite some of the criticism of its use at the Confederations Cup - more on that later - and reaffirmed his commitment to the system having seen it in action.
"Nothing is standing in the way of using VARs [at the World Cup], as far as I'm concerned," Infantino said before the Confederations Cup final. "So far it has been successful. We are learning, we are improving, we are continuing the tests."
He added: "Without the VARs, we would have had a different tournament. And a tournament which would have been a little less fair."
Pierluigi Collina, the legendary referee who now heads up FIFA's refereeing committee, is also happy. "We are in a sort of work in progress," the Italian said. "We see the very positive result we had but we are aware that we can improve. This is normal."
The use of VAR at the World Cup was eventually confirmed in March, and Infantino believes that it will lead to a "more transparent and fairer" game.
"We are going to have our first World Cup with video assisted refereeing. This has been adopted and approved and we are extremely happy with that decision," said the FIFA president. 
"It's a decision based on the trials that were carried out in over a thousand matches in the last two years that provide us with guarantees and concrete facts that VAR definitely helps referees.
"It will help to have a more transparent and fairer sport which is what we want because the referee has his work cut out for him already and sometimes he can make mistakes - like any human being - and if we can help him to correct some of these mistakes, let's do so."
---
When will the Premier League get VAR?
---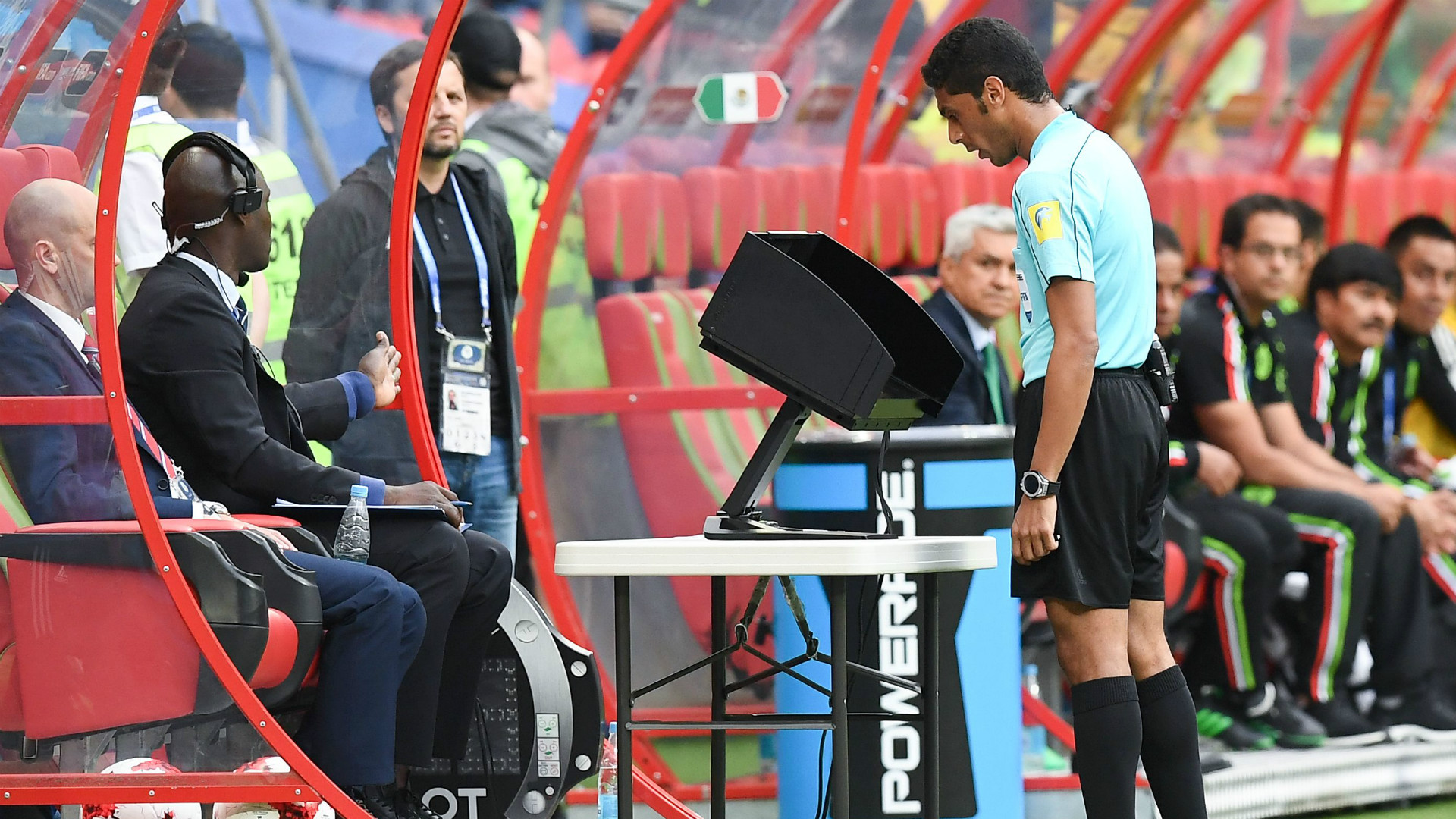 There will be no VAR in the Premier League for another year at least after two thirds of the division's clubs voted against its implementation from the 2018-19 season onward. However, testing behind the scenes is set to continue.
In a statement, the Premier League said that, "[t]he decision came after comprehensive discussions regarding the progress made in VAR trials in English football and key learnings from the many competitions elsewhere using it."
VAR was first used in a competitive English game  on January 8 as Brighton took on Crystal Palace in the FA Cup, and it was used again two days later as Chelsea hosted Arsenal in the EFL Cup semi-final first-leg.
Chelsea also saw VAR implemented for their FA Cup third round replay with Norwich City, where a decision not to use it following a penalty appeal from Willian caused controversy. The Chelsea forward was booked for diving, but Blues boss Antonio Conte was angry at the fact the referee decided not to use the video referee.
"I think that we need to improve if we want to use this new system," Conte said. "Today, in this game, there is a situation very clear with Willian at the start of the first period of extra-time. I think the situation was very clear. I watched it and this is a penalty. Very clear. We have been using it in Italy for six months, and you can reduce a lot the referee's mistakes."
---
How well does VAR work?
---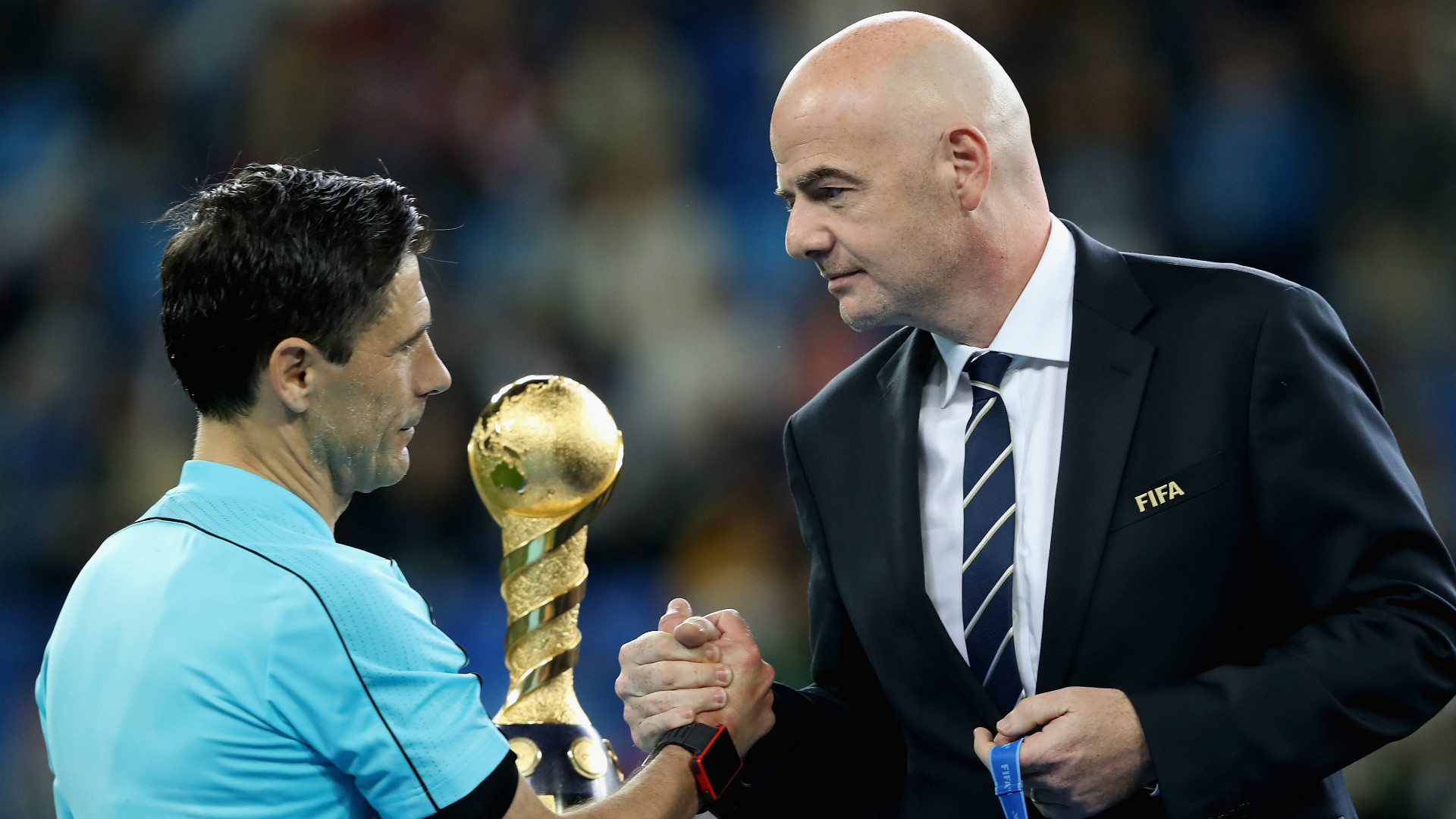 How well VAR works depends on who you ask.
FIFA and Infantino, as mentioned, have insisted the system - while imperfect - has been successful on the whole. They say that during the group stages of the Confederations Cup last summer, six "game-changing" decisions were made with the help of VAR in addition to another 29 "major incidents".
Their position, as Infantino stated, is that the Confederations Cup would have been a different, and less fair, tournament without the reviews.
Certain players and coaches, however, have been less impressed. A common complaint has been the time taken to review decisions and the way that causes confusion and brings a halt to the play.
Another issue was that not every contentious decision would be selected for review. During Mexico's third-place play-off against Portugal, for example, Pepe appeared to push Hector Moreno over in the box but despite the appeals of Mexico's players and the replay being played on the stadium's big screen, the game continued.
"Some plays, yes [they refer], and others no," El Tri goalkeeper Guillermo Ochoa said. "They will have to find a fairer way."
Then there is the simple fact that while VAR should help referees to make correct decisions, it does not guarantee them; calls are still made according to the officials' judgment. That was an issue in the final, when Chile's Gonzalo Jara appeared to elbow Germany's Timo Werner in the face but was only shown a yellow card even after a review.
In the Bundesliga, fans have criticised the length of time it takes for some decisions to be made using VAR, with 47 per cent of people calling for it to be abolished in a poll run by Kicker . 
"I was full of positive curiosity about it at the start of the season," Bayer Leverkusen sporting director Rudi Voller told Sky in December. "Now, after half a season, my verdict on it is not good. And I doubt it is going to get any better."
Similarly, Juventus goalkeeper Gianluigi Buffon criticised the use of VAR in the early days of its implementation in Serie A: "They are overusing it and making mistakes. I don't like it this way, it's not good," Buffon said. "It's something which, if used sparingly, could give us excellent results and be a good thing for football."
However, since then, both German and Italian top tiers have come accustomed to using video referees, with the Bundesliga adding another assistant to help analyse decisions and speed up the length of VAR decision-making.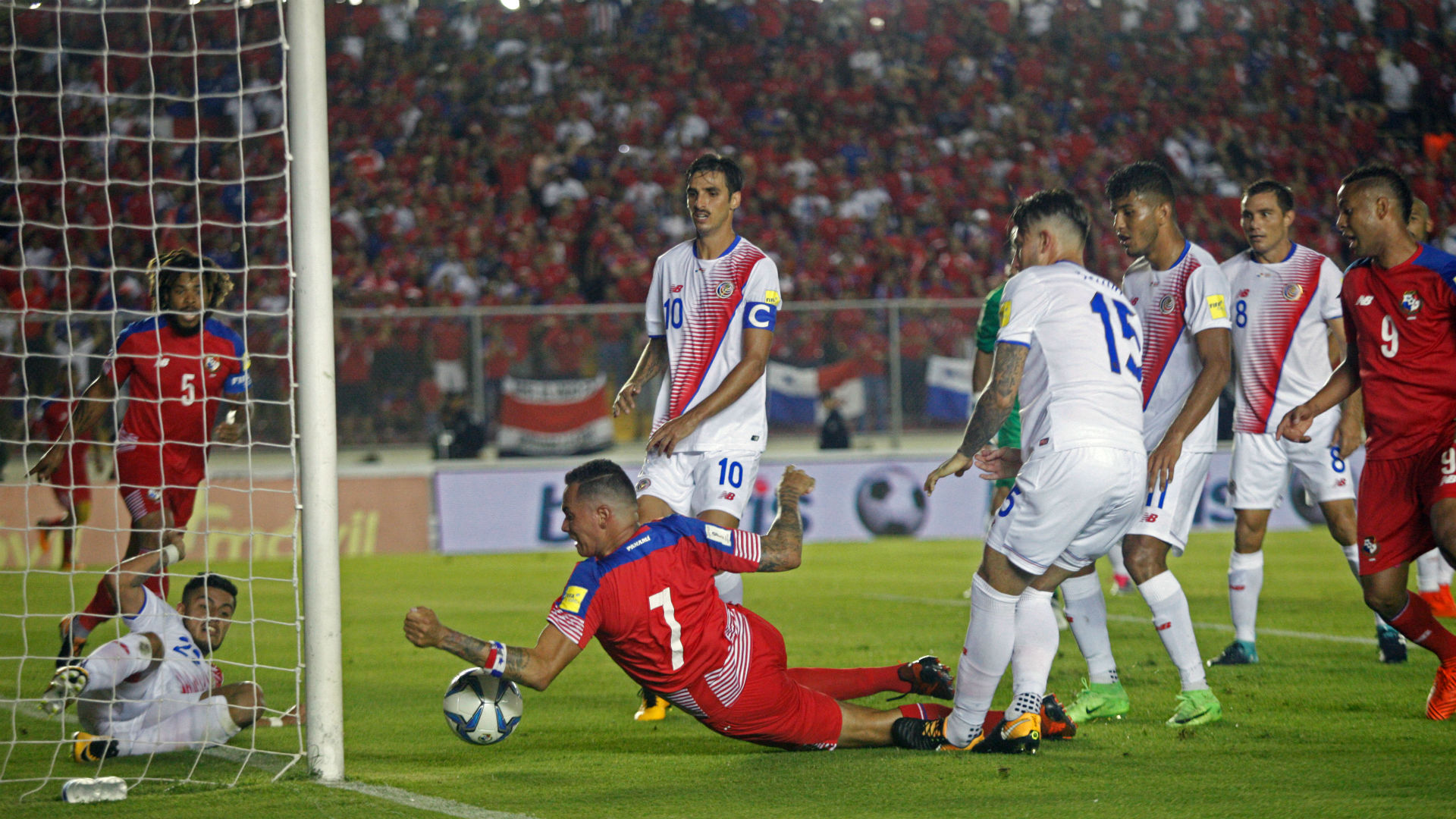 It is hoped that these teething issues will be ironed out before the World Cup this summer with Infantino claiming it will ensure that Panama's phantom goal against Costa Rica which prevented the USA from reaching Russia will become a thing of the past.
"When you play a World Cup qualification game and that game is decided by a major error of interpretation by the referee, which can happen because they're human beings like everyone else, then it is time to rectify things," Infantino said.
"When the whole world has seen it in just a few seconds and the only one who hasn't is the referee, not because he doesn't want to but because he's forbidden from seeing it, and it could be corrected then I think we should move with the times and take a step forward."