Transfers
Van Dijk is Man City's top centre-back target but move could hinge on Mbappe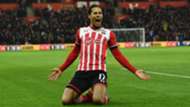 Manchester City have identified Southampton's Virgil van Dijk as their top centre-back target, Goal has learned, but his arrival could depend on whether the Blues can pull off a big-money move for Kylian Mbappe.
City have identified five priority targets this summer and have acted decisively in clinching deals for playmaker Bernardo Silva and goalkeeper Ederson - though the latter deal is awaiting international clearance. Senior sources are also very confident of signing Kyle Walker, Benjamin Mendy and Alexis Sanchez, and there is a hope that at least two of those deals will be completed long before pre-season begins in July.
EXCLUSIVE: Real Madrid goal offer
The rest of the club's business is less clear cut, however, and with City targeting another three or four players on top of the aforementioned five, much depends on whether Mbappe can be prised from Monaco.
Van Dijk has emerged as the top target for the central defensive position and City are ready to pay Southampton around £50m for his services. 
While the move could go ahead regardless, should City decide to head off rival interest from Liverpool and Chelsea, the situation regarding central defensive reinforcements is much more fluid than it is regarding City's first five targets, who they want to sign at all costs. 
There are currently discussions ongoing behind the scenes which suggest the Van Dijk move could be delayed or even shelved if a move for long-time target and Pep Guardiola favourite Mbappe becomes possible.
The Blues made a late bid to sign the teenager towards the end of last summer's transfer window and are so keen to bring him to the club that they remain interested despite Monaco's massive asking price.
It is believed that City, in an ideal scenario, would wait a year to sign the 18-year-old, so they could use the money required - £110m or more - on strengthening other areas of the squad this summer.
But interest from Real Madrid and other clubs could force their hand, and Guardiola would have no problem accommodating Alexis and Mbappe in the same team, were it possible.
Goal has previously reported that City are not willing to pay the quoted £110m for Mbappe, but there remains a hope that any deal can be arranged for a lower fee, or that City will be able to sell enough players this summer to fund a full-price move.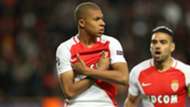 City have already sold young striker Enes Unal to Villarreal for around £13m, despite the Turkey international never having played for the club, and more sales of that type will boost the coffers. Kelechi Iheanacho could also be moved on for more than £20m.
The Etihad Stadium outfit would also step up their attempts to sign Mbappe if Arsenal refuse to sell them Alexis, who has his heart set on a move to the Etihad Stadium.
It means that while City have moved quickly to tie up deals for Bernardo Silva and Ederson, as well as believing they are close to Mendy, Walker and Alexis, the rest of their big business this summer will depend on a number of factors.
Van Dijk has become City's top target at centre-back as it is believed there is little chance of signing Leonardo Bonucci from Juventus, while Aymeric Laporte will not be pursued after angering the club last summer by pulling the plug on a planned move to the Etihad Stadium at the last minute.
Revealed: How Laporte angered Man City
Yet there is a possibility that City may yet decide not to sign a centre-back at all in the coming months, should they decide to go all in for Mbappe.
The fitness of Vincent Kompany will also influence City's decision to enter the market for Van Dijk. Guardiola has been impressed by what he saw from Kompany in the final weeks of the season and, if Mbappe were to sign, the Catalan would be happy to make the Belgian first choice going into the 2017-18 campaign if he can maintain his fitness.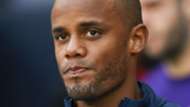 It remains possible, however, that City could sign sign both Mbappe and Van Dijk, or another centre-back. The Blues would receive a major cash injection if Sergio Aguero were to shock the club by agitating for a move, though that is currently regarded as far unlikelier than it had appeared earlier this season
City may also decide to splash out on both Mbappe and Van Dijk this summer if a Court of Arbitration for Sport (CAS) hearing goes against them in July.
Velez Sarsfield are taking City, FIFA and the Football Association to the CAS over the signing of young striker Benjamin Garre. City were cleared of any wrongdoing by the relevant governing bodies but Velez insist Garre was signed illegally.
Should City be found guilty they could face a global transfer ban, which would only serve to expedite their business this summer.
Silva: Mbappe unsure of Monaco future
City's chances of landing Van Dijk could also be affected by how he recovers from the damaged ligament in his foot which ruled him out for the final four months of the season, while Liverpool and Chelsea are also believed to be interested in signing him.
It is understood Van Dijk is not the only candidate to strengthen the centre of defence, though Atletico Madrid's Lucas Hernandez is not thought to be an option, despite reports in Spain this week.
Goal understands that City will look to bring in at least one more full-back should they eventually tie up moves for Monaco left-back Mendy and Tottenham right-back Walker, though Benfica's Nelson Semedo has been ruled out and could yet move to Manchester United. 
Senior sources at the Etihad expect to be able to sign both Mendy and Walker in the coming weeks, though Monaco are also mindful of the Mbappe situation, while Spurs chairman Daniel Levy has exasperated his City counterparts at times during recent negotiations.
Given the £43m purchase of Silva, which was announced last week, and the expected arrival of Mendy for around £39m, City could send more than £190m to Monaco this summer if they manage to win the race for Mbappe.