A-League
The Covert Agent: Daniel De Silva's complicated club situation explained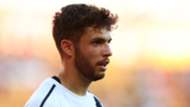 Less than 24 hours after the A-League introduced an intra-league loan system for Australian players under 23, Sydney FC have confirmed a loan deal for Daniel De Silva.
The Covert Agent can reveal that De Silva's temporary move from the Central Coast Mariners has its roots in a complicated situation with Roma which meant the 21-year-old midfielder was unable to permanently join either Melbourne City or Sydney FC.
It's understood De Silva joined the Mariners last season on a three-year marquee deal with Central Coast covering a small sum, while Roma covered the majority of the costs - believed to be around $650,000 for the entire term.
The Italian club's staggered investment in a player they don't officially have any contract with is a way they could retain the option to bring him back to Roma should his performances warrant it.
But after one mixed season with the Mariners that saw coach Paul Okon depart, De Silva and his agent sought a move to Melbourne City which ultimately fell through as a result of Roma's stalled fee which meant De Silva was viewed as a marquee.
Though pre-payment of the fee was on the cards, by the time the situation was nearly resolved in July, De Silva couldn't have his contract dissolved with the Mariners and the club were asking for a transfer fee for the player.
With De Silva not training with the Mariners, his young career looked to be at a crossroads until Football Federation Australia announced on July 24 a loan system, which had been on the cards for some time, would allow Australians under 23 to transfer between A-League clubs.
So though Roma still loom over De Silva, he was free to join Sydney FC on loan from the Mariners - who he is technically contracted to for the next two years but is unlikely to play for again.