Chelsea
The Victor Moses story: From the Gareth Bale of youth football to a main man at Chelsea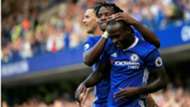 ---
SPECIAL REPORT
---
Modest off the pitch and a giant on it, Victor Moses's talent has been unlocked by Antonio Conte at Chelsea, but his path to becoming an automatic starter at Stamford Bridge hasn't been straightforward. 
Moses underlined his current importance by being the match-winner against Tottenham on Saturday and it is only now he is enjoying his breakthrough with the Blues having signed for the club back in August 2012.
He doesn't talk about his life before football when he had to seek asylum in England after his parents were murdered in Nigeria at the age of 11. After he settled in Croydon, in a foster household, he began playing amateur football in the Tandridge League for Cosmos 90 FC, where it quickly became clear that he was good enough to become a professional. 
He was only 13 years old at the time, but his first manager, Tony Loizi, described him as Cosmos 90 FC's Gareth Bale and that it was a "one-in-a-million" chance that brought him together with Moses. 
"He was like Gareth Bale, when he plays for Wales. Without Bale, Wales are an ordinary or average side and without Moses, Cosmos 90 FC were worse than ordinary!" Loizi said in an October interview with Goal.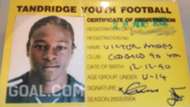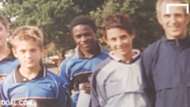 "A moment that I remember was when Victor goes up to the goalkeeper, puts the ball through his legs, turns around chips it back over his head and then beats him again. The kid was in tears as he absolutely humiliated him.
"Then the mother of the child comes on and starts hitting him over his head with her handbag as he humiliated him. I said to him after that, it doesn't matter how good you are, you have got to be humble.
"So many clubs were after him and then Crystal Palace came in. I said to him; 'look Victor there's no way I would hold you back' and I asked him to come to Crystal Palace with me."
Moses signed for Crystal Palace aged 14, after a season at amateur level, turning down both Chelsea and Tottenham Hotspur in the process, but both clubs would return to try and sign him after a spell in the north of England with Wigan Athletic.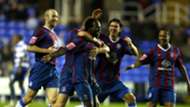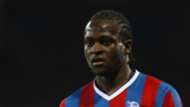 Palace helped Moses along in life by signing him up to a private school called Whitgift, for whom Moses was able to score five goals in an FA Youth Cup final win over Grimsby school.
On his youth level debut for Palace, his coach Loizi described how he was "almost scoring from the halfway line" and his talent became immediately apparent for those at the club. Strong, quick and immensely skilful, he made his professional debut at 16 years old, despite having less football academy experience than his peers in the same age group. 
Moses hated being on the bench or a second-choice option and that is why he chose to move to Wigan, where the now-Belgium manager, Roberto Martinez, used him to devastating effect.
At the age of 21, Moses signed for Chelsea for a fee of £9 million and mostly featured in cup competitions in his first season when he was second best to the likes of Oscar, Juan Mata and Eden Hazard. He was then disappointingly dropped from the Europa League final line-up against Benfica in 2013 having helped get his side there in earlier rounds.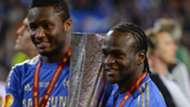 After that he made a series of temporary moves to what has been described as the "loan wilderness" by some. First, he joined Liverpool, then Stoke City and, lastly, West Ham United.
Moses, perhaps surprisingly, wasn't considered an automatic starter at any of those clubs, and his international and club team-mate John Obi Mikel wished he had stayed to fight for his place at Stamford Bridge. 
"I always told him: 'Where are you going?' every time he goes away," Mikel told Goal back in September. "'Where are you going? I mean, you always go out on loan, but why? Stay here and fight, you are a very good player, a young player. You are quick, you are strong, you are fast, you can dribble, where are you going? Why are you always running away from this football club?'
"Every time I talk to him, he says he wants to play football and I think he has found a manager who will give him time, who believes he has got a lot to offer the team. I think he is ready to take up that challenge as well. I think it is the right time for Vic to be here.
"I think, if he was here another time, I don't think he would have made it, but I think that this is the right time for him [at Chelsea]."
Perhaps under Jose Mourinho he wouldn't have made it and fans at clubs like Stoke and Liverpool found him to be immensely talented, but he lacked the run of games to demonstrate the consistency he shows now.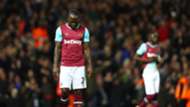 Moses is the sort of player who dazzles on the training ground and his former captain at West Ham, Mark Noble, spoke of his delight at seeing his talent finally flourish ahead of October's EFL Cup clash with Chelsea at the London Stadium. 
"On his day he is one of the best and you cannot stop him," Noble told West Ham's matchday programme. "The one thing that has probably gone against him during his career has been his consistency but he looks like he has that now and is enjoying his football."
It is clear from the comments of his peers that Moses, like any player, needs the full backing of his head coach and that is what he is getting at Chelsea. From the age of 13 years old to today, at 25, his raw talent has never been in question.
The man he was signed to replace at Chelsea - Salomon Kalou - feels that Moses's form isn't a surprise. He thinks that people who knew him and worked with him saw his eventual breakthrough as an inevitability.
"I'm not surprised by Moses's form," Kalou told Goal. "He never had a big chance like this before. He never really had this chance to show off. A big player has to have the chance to play.
"It is difficult to show your skills when you don't play, and this season he has shown the quality that you need at this level; I am not surprised. He is a fast and technical player with great stamina to go forward and then to come back.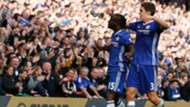 "Chelsea have supported him very well [this season] and that is why I am not surprised that we are seeing the best of him. He will have a great season in a blue shirt."
Moses is now drawing interest from Barcelona, who have begun scouting him, as he excels in his new wing-back role. The Spanish giants are desperate to strengthen on the right-hand side of their defence.
It is clear, though, that Chelsea know exactly what they have got in Moses, with Conte himself picking him out of the hordes of loanees from last season to join him on his pre-season tour of Austria and the United States. 
Conte consistently used Moses throughout the tour and the player impressed his manager by performing numerous roles with ease. It was the switch to a 3-4-3 formation, though, which saw Moses drafted in on a permanent basis and he has adapted to provide Conte with the balance he was looking for after defeats by Arsenal and Liverpool left him in a reflective mood. 
In fact, after Moses was drafted in against Hull, Conte labelled him and his performance as "incredible" and, in keeping him in the team, he proved that he meant what he said when stating he wouldn't pick players purely on their reputation, but on their performances. 
Moses just wants to play and thumped the badge after his winning goal against Tottenham. He has now added maturity to his natural talent and has been given the opportunity to express himself alongside world-class players.
In his post-match interview he told Sky Sports that Chelsea was his "home," and it is not hard to see why he feels that way.