Real Madrid
Raiola risks ruining Donnarumma's career by sending an 18-year-old to Real Madrid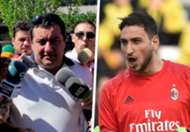 ---
COMMENT
---
A journalist once sought clarification on how to pronounce Mino Raiola's surname from the man himself.
"Whatever you want," the agent replied, "as long as you pay me."
Alves agress two-year City deal
In Raiola's world, everything has its price - even his own name.
It is thus saddening but not in the least bit surprising that his newest superstar client, Gianluigi Donnarumma, is set to leave AC Milan. Real Madrid are the favourites for his signature, with Blancos president Florentino Perez having confirmed his club's interest in the want-away goalkeeper on Monday .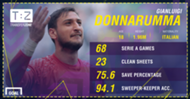 Donnarumma has supported the Rossoneri since he was a child, when his brother Antonio used to bring him home the shirts and shorts he wore representing the club's Primavera .
Just under two years ago, Donnarumma was sensationally given his debut by former boss Sinisa Mihajlovic at the age of 16.
He would quickly establish himself as the Rossoneri's No.1 and, on the 12th of this very month, Donnarumma professed himself happy with his lot, revealing that he was looking for a new apartment in the centre of Milan.
It was a huge boost for fans growing increasingly concerned by the fact that their new hero had only a year left of his contract with the club.
"Everyone knows that my wish is to stay at Milan," Donnarumma told GQ .
Just three days later, Milan confirmed that Donnarumma had decide against signing an extension, with Raiola subsequently claiming in a bizarre 'press conference' in his kitchen in Monte Carlo that the club had created a "hostile and violent" environment that had "forced" he and his client into "taking a decision we didn't want to take".
He insisted it hadn't been a question of money - Milan had offered to make Donnarumma their best-paid player at €5 million per annum - but offered nothing more than serious yet vague accusations of death threats and bullying by way of an explanation.
Milan fans were as stunned as they were bemused: just how had the situation deteriorated so badly and so quickly? Some infuriated supporters even took to writing unfavourable reviews of the cake shop run by Donnarumma's brother-in-law on various restaurant sites!
The ire wasn't just confined to social media, though, with former Milan coach Arrigo Sacchi penning a column in the Gazzetta dello Sport in which he called Donnarumma's character into question.
"I used to respect Gigo as a kid and as a player, but I have been stunned by the lack of gratitude towards Milan," he wrote.
"This decision makes me doubt not just his personal integrity, but also what his future will hold."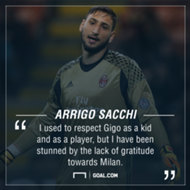 Certainly, Donnarumma's future now looks fraught with uncertainty. At Milan, he was to become "the pillar" on which the club's new Chinese owners wanted to build a new, exciting, young and winning team.
Who knows what will become of him in the notoriously harsh environment that is Madrid? Even Cristiano Ronaldo, much to his own frustration, has not been spared the vitriol of the Santiago Bernabeu boo boys.
In Milan, Donnarumma would have been guaranteed both love and support. When he made a gaffe against Chievo towards the tail end of last season, coach Vincenzo Montella leapt to the youngster's defence.
The fans, meanwhile, continued to chant his name and it is they who have been hurt most by Donnarumma's seemingly imminent departure.
"It seems strange to hear about a hostile climate for a lad who is the first Milan player in many years to have his own song from the fans and so much love from every single Milan fan," Curva Sud Milano mused in a statement released earlier this week.
"We believe there may still be a chance to rebuild things, but it's now linked to the expulsion of those who pushed him in a bad direction, ruining his image."
That Donnarumma's image has been ruined by Raiola is beyond dispute - angry Milan fans even threw fake money at him before Italy's meeting with Denmark at the European Under-21 Championship on Sunday - the fear now is that moving to Madrid at such a young age could ruin his career.
A worried Sacchi wrote, "I want to remind him of all those who put money before all else, for example Kaka and [Andriy] Shevchenko, who left Milan for Real Madrid and Chelsea only to later bitterly regret it."
When that illustrious duo quit San Siro, they were seasoned, world-class performers - and yet they still flopped at the Bernabeu and Stamford Bridge, respectively.
The challenge facing Donnarumma would be even more arduous: winning over the most demanding fans in world football, while at the same time adjusting to a new country, culture and language - and all at the age of 18.
Donnarumma could surpass Buffon
Donnarumma is renowned for his strong personality - Giampiero Ventura says he has rarely come across such a mature young talent - but he is still just a teenager. As his father said earlier this year, "He is still just a boy to us."
For his family's sake, we can but hope that they do not come to regret their decision to entrust Gigio's future to Raiola.
The agent has worked wonders with several clients, most notably Zlatan Ibrahimovic, whom he subjected to a unique brand of 'tough love' that the Swede himself admitted he required in order to become the best player he could be.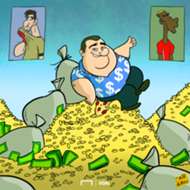 The management of Mario Balotelli's career has not gone quite so well yet it was Raiola who took Paul Pogba from Manchester United to Juventus, and back again, making a huge amount of money for both the midfielder and himself along the way.
And that is the point here: Raiola is excellent at what he does. He is, as Andrea Pirlo calls him, "a world-class operator", a master of the market who has both burned and repaired bridges. He has even made enemies at Real Madrid, yet he will not allow bad blood to get in the way of a good deal, which is why peace may yet be made with Milan, resulting in Donnarumma signing an even more lucrative contract.
Indeed, while he has been labelled many things - "a mafioso" and "a pain in the backside" among them - the bottom line is that he doesn't care what he's called, as long as he gets paid.