Super League
PREVIEW: Depleted Kedah and Selangor to square off at Darul Aman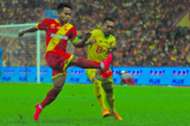 This Saturday second-placed Kedah will take on fourth Selangor at the Darul Aman Stadium in the Super League (MS), with both sides currently showing good forms. However, the two sides are set to be without several of their key players, for different reasons.
CURRENT FORMS
Saturday's hosts will head into the match wanting to keep pace with runaway leaders Johor Darul Ta'zim, who are ahead with 36 points. The visitors meanwhile will want to win in order to overtake the off-form Pahang in third place, as well as reduce the deficit with the hosts to just one point in the standings.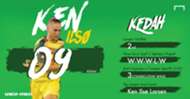 Furthermore, Selangor too will want to stay ahead of red-hot Felda United in fifth, who are tied on 23 points with them.
Since the second stretch of the league began on July 1, the Red Eagles have recorded three wins and one defeat in all competitions, and they are currently on a three-win streak.
The Red Giants meanwhile have three wins and one draw within the same period, with their last two matches; both having ended in wins, recorded on the road.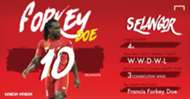 RECENT RECORDS
In recent years, Kedah have been the more successful of the two sides in head-to-head battles, having won two out of their five most recent matches. Selangor meanwhile have won one, while the two remaining matches ended in draws.
The Red Giants too have not beaten the Red Eagles at the Darul Aman Stadium since 2011, with Kedah having won three out of their five most recent encounters at the venue, and Selangor two.
PLAYER AVAILABILITY
The availability of both sides' players for Saturday's match may negate their current forms. Kedah have finally released their Malaysia U22 quintet to join the centralised training camp, and combine this with the suspension received by midfielder Akram Mahinan, head coach Nidzam Adzha Yusoff will have to work out a different strategy against Selangor. However, the previously-injured Brazilian forward Sandro da Silva is fit again according to mStar, and should be able to line up on Saturday, alongside their three other foreign players.
Although Selangor have only two players called up by the junior national team; Syahmi Safari and Adam Nor Azlin, head coach Maniam Pachaiappan may be facing a headache of his own. Their 1-0 away win over Perak on Tuesday proved costly, after all their players who started the match would finish it with a booking except for Adam, with star winger Andik Vermansah getting sent off with a straight red. The Indonesia international is set to miss Saturday's encounter with a suspension, as will captain Razman Roslan, according to team manager Abdul Rauf Ahmad.
VERDICT
Although both sides will be without a number of their key players on Saturday, Kedah look to be less impacted by the absence as compared to Selangor. The hosts should win the encounter.