Mohun Bagan
Mohun Bagan: Fans stage protest in club tent demanding sponsors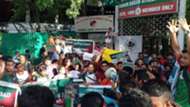 Several fan clubs of Mohun Bagan joined hands and assembled in the club tent in Kolkata to stage a protest against the current administration. They were protesting the club's failure to rope in any corporate sponsor in the past four years since they ended their association with United Breweries backed McDowell's. 
Meanwhile, arch-rivals East Bengal have managed to rope in Quess Corp Private Limited as their primary investor within weeks of their terminating their contract with Kingfisher and now there are rumours of the club looking to participate in the Indian Super League (ISL). In this backdrop, the failure of the office-holders of Mohun Bagan to attract an investor even after four years have left the fans fuming. 
Although a few names have been doing the rounds in Kolkata, no concrete development has taken shape. The fans have alleged that it is all a gimmick, with the upcoming elections in mind. They have also stated that the footballing activity of the club should not suffer due to factions created within the administration.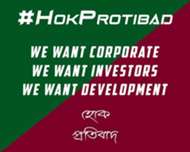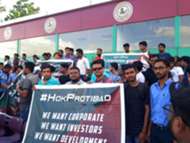 The top officials of the club are set to meet at a private hotel on July 16 to discuss investors and chart the future roadmap of the club.
The fans, meanwhile, are already planning to organise a more aggressive remonstration if the authorities fail to meet their demands.