Australia
Milos Degenek: Socceroos will be at their peak for first World Cup game against France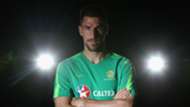 Australia will be hitting their peak going into the first World Cup game against France, according to defender Milos Degenek.
The Socceroos face Les Bleus in Kazan on June 16 in the beginning of their group C campaign in Russia, before taking on Denmark and Peru.
Bert van Marwijk's side have a friendly against Hungary in Budapest on Saturday, eight days after their first warm-up match resulted in a 4-0 win versus Czech Republic, in which Degenek came off the bench to force the fourth goal off a defender.
The Japan-based utility feels the pre-tournament training camp in Antalya, Turkey and practice matches will have the team ready to take on the world's best.
"I think we have progressed as a team and we've adapted to how the coach wants us to play. We've come a long way - I think we have gotten stronger as a team," Degenek told socceroos.com.au.
"We are getting close to our first [World Cup] game so it's important to show the boss [on Saturday] that we've improved in all areas we have worked on. And that we are better as team than we were against Czech Republic.
"We need to show that we are improved. Heading into the France game, we will be at our peak."
The Hungary match in Budapest will have important meaning for the 24-year-old defender, having been born in Croatia and considering Belgrade in Serbia is his second home.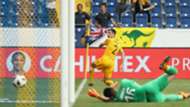 He says there will be no shortage of support in the stands for himself as the Socceroos attempt to wind their World Cup preparation up with a victory.
"It (Saturday's match against Hungary) will be special. It's the closest game to my second home (Belgrade) that I will ever play," Degenek said.
"My best friend lives in Budapest and he will be there. My brother will be there, my Mum, my Dad, both my Grandmas, uncles, aunties, a lot of cousins, relatives will be around.
"There is a mini entourage coming, a mini-bus coming full of my family to watch the game."