Manchester United
Manchester United defender Darmian learned from Maldini and Cafu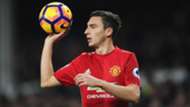 Matteo Darmian has revealed that he had two of the finest full-back instructors in the business as he sought to make a name for himself at AC Milan.
A product of the Rossoneri's academy system, the now Manchester United defender got to work alongside Paolo Maldini and Cafu during a vital stage of his development.
'Too much money harming Rashford'
He admits that he could not have wished for better senior figures to look up, with modern day icons helping to mould his game into one that has delivered international success of its own.
Darmian was also able to learn the intricacies of operating on either side of a back four, with Maldini a legendary left-back and Cafu a World Cup winner on the right.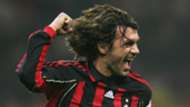 Brought to Old Trafford to fill the Red Devils' right-back role, but having being used on the left by Jose Mourinho in recent weeks, Darmian told United Review: "Paolo Maldini is my idol and I met him when I moved up to the first team at the San Siro.
"He was a great player, of course, but before that he is a great person and I tried to make the most of the opportunity of working with him, so I would look to Maldini and study him, because I think he is one of the best defenders in the world.
"To hear of comparisons, as I did back then, between myself and Maldini was, for me, too big a compliment, but of course a pleasure and huge honour.
"He wasn't alone, of course - I was also fortunate enough to be around the first team at the same time as Cafu, who is another great full-back, so there were many great players I could learn from."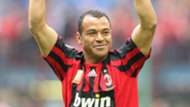 It was not just the defensive players in the San Siro ranks that helped to make Darmian the player he is today either, with two former winners of the World Player of the Year award keeping him on his toes.
He added: "At Milan I was able to test myself in training against players like Ronaldo and Ronaldinho, two of the very best in the world, and it was such a good education. Hard, but good!
'Mourinho's time may have passed'
"After spending the week playing against them in training, sometimes it made my job feel easy when we would play a Serie A match at the weekend!"
Darmian endured a testing start to the 2016-17 campaign with United, but has become a regular over recent weeks and now has eight appearances to his name in Premier League and Europa League competition.