Transfers
'Man Utd went after Alexis & Fred because City wanted them!' - Noel Gallagher mocks Mourinho's transfers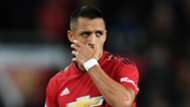 Manchester United's transfer business has been mocked by Noel Gallagher, with the Manchester City fan considering Pep Guardiola to have "bought incredibly well" while Jose Mourinho has targeted "expensive players".
Two arch-rivals have been locked in a number of transfer tussles of late, with the Red Devils and Blues battling it out for much sought-after signatures.
United have emerged victorious in the races for Alexis Sanchez and Fred - with Goal revealing that Wolves star Ruben Neves could be nex t - but Gallagher believes Mourinho only turned his attention to those players after learning of City's interest and ended up paying over the odds.
Guardiola, in contrast, has worked hard to find value in a testing marketplace, with his patience and ability to spot talent having delivered rich rewards for the reigning Premier League champions.
Former Oasis star Gallagher told talkSPORT : "City have bought incredibly well. Even the squad players are amazing.
"United have just gone for expensive players.
"They went after Sanchez because City were after him, they went after Fred because City were after him, they went after [Paul] Pogba because everyone else was after him.
"There doesn't seem to be any plan there where they are buying players for the future. That is the big difference.
"Nobody was after Bernardo Silva, nobody was after [Leroy] Sane – people laughed when we bought Raheem Sterling and Kyle Walker."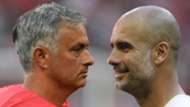 Gallagher is revelling in the struggles currently being endured by United , with City having been able to wrestle dominance in Manchester away from their neighbours since Sir Alex Ferguson headed into retirement back in 2013.
He added: "He [Mourinho] seems to be sinking at the minute and if he is asking for the press to give him more respect, this is the start of the unravelling I think.
"When I was growing up, Liverpool were the best team in the 80s – you couldn't even envisage they would go 20-odd years without winning the league.
"In the 90s, when United were winning three in a row, the Champions League and doubles and trebles, you couldn't envisage United going 10 minutes without winning the league, but it does happen and since Ferguson left United, which was a great day for British football, it is all beginning to unravel. And I am going to sit back and watch it with great pleasure."