Liverpool
Liverpool keeper struggles down to the likes of De Gea & Courtois being taken, claims Manninger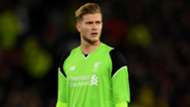 Alex Manninger believes a heightened focus on goalkeeping problems has become "Liverpool-specific" because their Premier League title rivals have already acquired world-class talents.
The Reds have struggled once again between the sticks this season, with no long-term answer found to an ongoing problem.
Klopp: Liverpool's mood has changed
Simon Mignolet and Loris Karius have struggled to convince when given the opportunity, with Jurgen Klopp opting to drop both at various stages of the season.
Manninger is the third-choice option at Anfield, with the veteran shot-stopper having joined the ranks last summer.
He appreciates that goalkeepers will always operate under the brightest of spotlights, and insists that Karius is "not a bad" option, but also feels that the presence of the likes of David de Gea at Manchester United and Thibaut Courtois at Chelsea – who are also in their mid-20s – is not helping Liverpool's cause.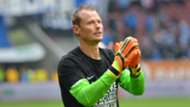 "I have been here for five months and have found out that the goalie thing is a bit Liverpool-specific," Manninger told The Times.
"I can say this because it is not going against people, but the unfortunate thing for Loris is that he didn't have a pre-season [due to injury]. He didn't train the way he wanted to do, to get a rhythm, a flow.
'Chelsea game big chance for Liverpool'
"He got thrown in by the coach, which is his decision, and unfortunately he couldn't take his chance. But he is not a bad goalkeeper because of this.
"I knew him from Germany and when Liverpool signed him I thought, 'Well done.' I know many other clubs wanted him. To get a young, complete goalkeeper is not easy.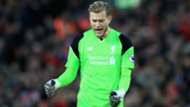 "There are not many around and many are taken by clubs already — Courtois, De Gea, [Kasper] Schmeichel. It is difficult to get them in their early 20s or you pay silly money."
Karius is only 23 years of age, so still has time on his side.
Liverpool trolled after FA Cup exit
He was snapped up by Liverpool from Mainz with fewer than 100 competitive club appearances to his name, and just one outing for Germany's U21 side.
Jurgen Klopp opted to throw him into the fold just a month into the season, but has restricted him to cup appearances since reverting back to Mignolet in mid-December.