Indian Super League
ISL 2017-18: FC Pune City sign Lolo and Marko Stankovic, release Damir Grgic and Robertino Pugliara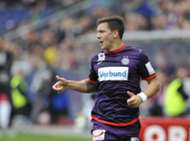 Indian Super League (ISL) club Pune City have signed  Spaniard Manuel Jesus Ortiz Toribio, also known as 'Lolo' and Austrian Marko Stankovic in the January transfer window. Midfielder Robertino Pugliara and defender Damir Grgic have been released by the club.
33-year-old Lolo, who is a product of La Liga club Sevilla's youth academy, is a versatile player who can be utilized as a centre-back or a defensive midfielder. He has played for a whole host of Spanish clubs including stints at Malaga, Osasuna and Zaragoza.
31-year-old central midfielder Stankovic spent most of his senior career in the Austrian Bundesliga and was last seen in action at Austrian club SV Reid.
The signings will act as replacements for outgoing players Grgic and Pugliara, both of whom saw a total of just 78 minutes of action this season for Pune City.