Borussia Dortmund
Who is Sven Mislintat? The new Arsenal scout who discovered Aubameyang, Dembele & Lewandowski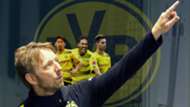 As has become custom around Signal Iduna Park, the summer transfer window was a fraught time for Borussia Dortmund as they attempted to fend off suitors for some of their key assets. But it was not just the likes of Ousmane Dembele and Pierre Emerick Aubameyang who were in the eyes of BVB's rivals. 
Far away from the pitch, scout Sven Mislintat was being linked with a move away from Dortmund. But, after fighting tooth and nail to keep him away from the likes of Bayern Munich, Stuttgart and Hamburg, BVB have finally had to admit defeat after it was announced on Monday that he was leaving the club after 10 years to join Arsenal.
Arsenal 6/1 for Europa League title
​Dortmund sporting director Michael Zorc hailed his colleague for the impact he has had during that time, helping the club to two Bundesliga titles, two DFB-Pokals and a Champions League final
"Sven Mislintat was my closest colleague for 10 years," Zorc gushed.
"A lot of trust has developed during that time. He has worked tremendously for Dortmund. All that was taken into consideration when Sven approached me and asked to be allowed to take the extraordinary offer from Arsenal. We did not want to spoil that chance."
The 45-year-old coordinated scouting operations at BVB, and such was his eye for hidden gems that he unearthed Dembele, Aubameyang and Robert Lewandowski.
It was Mislintat who also recommended that Dortmund take a chance on a young Bayern Munich defender who was struggling for game-time in Bavaria; eight years later Mats Hummels returned to Bayern a World Cup winner and rated one of the finest centre-backs in the game. 
Jakub Blaszczykowski, Neven Subotic and Sven Bender also owe their discovery to Mislintat, but the jewel in the crown is surely Lewandowski. The signing of the 22-year-old Poland international for just €4.5 million back in 2010 represents one of the bargains of the century. Lewa went on to smash 103 goals in 187 games for BVB and fire the club to back-to-back Bundesliga titles before moving to their great rivals.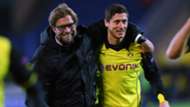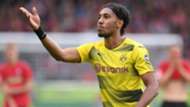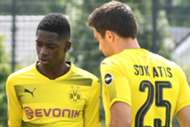 Shinji Kagawa was similarly plucked out of Japan's J-League to star in Germany, while Dembele and Auba both jumped to international stardom after being spotted by the super-scout. Indeed, such was his importance to the team that when forced to choose between him and a BVB coach, Dortmund sided with their scout. 
Thomas Tuchel held a notoriously poor relationship with Mislintat, to the point that the pair squared off in violent slanging matches that eventually led to the latter being banned from training. The root of the issue was reportedly Oliver Torres, the ex-Atletico Madrid forward who was vetoed by Tuchel after the scout had invested great time and effort in observing him and nudging him towards a Dortmund switch. 
Whatever the reason, the reaction from the BVB board was emphatic. Coaches come and go; but a star like Mislintat isn't replaced easily. Tuchel found himself looking for a new job this summer while the scout began work with new incumbent Peter Bosz. His nose for talent showed no sign of slowing down after the exit of Tuchel. The cut-price acquisition of Manchester City wonderkid Jadon Sancho had his name all over it, and is testament to a transfer policy that values future sustainability over headline-grabbing record fees. 
However, Mislintat could not turn down the offer to work at Arsenal and Gunners fans will surely be salivating at the prospect of the scout discovering more young superstars in his new job.