I-League
India U-19 coach Floyd Pinto: AIFF focusing on competitive tournaments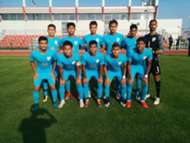 Floyd Pinto, who is also the head coach of I-League outfit Indian Arrows, has recently led the Indian U-19 national team in exposure trips to Croatia, Serbia and Spain.
In September, the U-19 team played two friendlies against the Serbian U-19 national team (lost 2-0 and 3-1). The boys also participated in an international quadrangular series in Croatia involving the U19 teams of Croatia (5-0 loss), Slovenia (1-0 loss) and France (2-0 loss).

Earlier in August at the 2018 COTIF Cup in Spain, the side defeated the likes of Argentina U-20 (2-1), held Venezuela U-20 to a goalless draw and lost 3-0 and 2-0 against Mauritania U-20 and Murcia U-20 respectively.
The India U-19 coach has lauded the All India Football Federation (AIFF) for their efforts of landing the junior national teams the right kind of exposure. 
"Playing at that level, the boys get a little bit more mature. Then another season in the I-League under their belt gives them get that game experience playing against mature players and foreigners," Pinto mentioned in a conversation with Goal .
"The AIFF has decided that we won't be going for just camps. We will be going for competitive tournaments. Like for example, we played the COTIF where we beat Argentina. I think we got an invitation to play there again next year," he added.
With the India U-19 team mostly consisting of boys from the Indian Arrows set-up, and with the 2018-19 season of the I-League soon approaching, Pinto's pre-season preparations are already in full swing.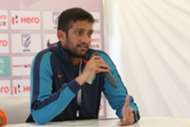 Upon returning from Serbia, the Arrows engaged in friendlies against Indian Super League (ISL) teams who were based in Goa at the time.
"The pre-season that we had this year was a very tough one. That has helped shape these guys and improve their gameplay. So even when we played FC Goa or Chennaiyin FC, we were not that out of place even though they had their full quota of foreigners," Pinto pointed out.
The India U-16 national team, led by Bibiano Fernandes, were only one step from making it into the 2019 U-17 World Cup but they lost by a solitary goal against South Korea in the quarterfinals of the 2018 AFC U-16 Championship held in Malaysia.
"They (India U-16) got a good amount of exposure, so it helped a lot," Pinto restated. "If you can create that kind of environment where we will be constantly playing against the kind of teams you are going to come up against, it gives the boys that confidence." 
"Now everyone would point out the one loss (against South Korea) but the fact that we were one match away from the (U-17) World Cup is a big thing. It's a big achievement for the boys, for Bibiano and his staff and the AIFF on the whole. It sets the bar now for every youth team.
"We play the AFC U-19 qualifiers next year. The aim should be to qualify for the final phase and then make a final push for that (U-20) World Cup spot. With the right exposure, we can have a shot at it," he maintained.