I-League
I-League: Churchill Brothers' Derrick Pereira - Win over Mohun Bagan will help us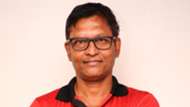 Churchill Brothers bounced back in style on home soil as they picked up three crucial points in their battle to avoid the drop this season.
Prabir Das put the visitors into the lead before Anthony Wolfe and Chesterpoul Lyngdoh scored a goal each to ensure another win for Churchill who had downed DSK Shivajians last week.
Mohun Bagan's Sanjoy Sen - Not interested in what East Bengal have done
"It's a very good win for us. The players worked very hard to get these three points. There were a few moments where we lost focus in defence when we conceded the goal. Sony Norde was left free and we conceded from that," said coach Derrick Pereira.
Since the former Pune FC coach took charge, Churchill have picked up two wins in their last three matches.
"We'll play to win each and every match. We have to go with that positive attitude and this result will definitely help us in the future matches," he mentioned.
Pereira made his first substitution only in the second half injury time when he introduced Surabuddin Mollick for Ansumana Kromah.
Mumbai FC's Santosh Kashyap - Top three finish is more like a dream now
"We wanted to make a change before we equalised. But then when we equalised, we organised our midfield by keeping Bektur [Talgat] and Richard [Costa] at the back since one point was better than none. I didn't want to disturb the shape of the team.
"We expected them to play long balls when they were on the lookout for an equaliser. That's the reason we kept Bektur and Richard to win the second ball," he explained.
Churchill next travel to face league leaders East Bengal in Kolkata in a midweek I-League fixture.