PSL
Highlands Park coach Owen Da Gama lashes out at Polokwane City over their treatment of Rodney Ramagalela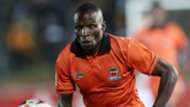 Highlands Park coach Owen Da Gama is unhappy with how Polokwane City are treating Rodney Ramagalela.
'ODG' has lashed out at Rise and Shine as they have decided to sideline the forward after he refused to sign a new contract and subsequently penned a pre-contract with the Lions of the North.  
"Rama G is a very good player. He doesn't smoke and drink – a very dedicated and professional striker. I've worked with him in Venda and I believe he will join us in good shape," said Da Gama.
Following speculation that 'RamaG' was on his on his way to the Premier Soccer League (PSL) returnees, City reportedly sidelined the former Black Leopards striker.
"Unfortunately we have teams that believe in destroying players because he signed a pre-contract with another club, which is not good at all," he continued.
Moreover, Da Gama has expressed concerns on the fitness on his new hitman but says trusts the 30-year-old striker to remain fit.
"We hope they will sort out those issues and play him and, if they don't, I believe in Ramagalela. He will be fit," he concluded.
The Tembisa-based outfit recently announced the signing of Ramagalela on a pre-contract, but the Venda-speaking forward will only complete his switch to Highlands Park at the end of the current PSL season.