MLS
Former Manchester United marvel Rooney a risk worth taking for struggling D.C. United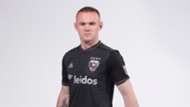 Wayne Rooney's long-mooted move to Major League Soccer side D.C. United is finally done, and as much as it will conjure up some tired refrains about MLS being a retirement league, it has much more to do with one team's desperate need for a boost.
D.C. United is both one of the most storied teams in MLS history and one of its worst, having racked up three MLS Cup titles in the first four years of the league's existence, only to spend much of the past five years wallowing at a level worse than mediocrity.
Things were supposed to change with the arrival of new ownership, and the opening of a new stadium, but years of poor results mean D.C. United must rebuild its fan base and find a way to attract new fans.
Enter Rooney, a player with one of the bigger names in the sport, but also well on the downside of his career. The former Manchester United marvel isn't quite on his last legs, but Rooney's very best days faded away well before he left Old Trafford.
That's fine with D.C. United, a team less than a month away from opening the new Audi Field and in desperate need of a marquee player and goal provider. As much as Rooney may no longer have the speed or sharpness of his best days, he is still good enough to be a difference maker in MLS.
The track record of big-name forwards in MLS has far more success stories than failures. Robbie Keane dominated MLS upon his arrival, while the likes of Thierry Henry, Marco Di Vaio, Didier Drogba and David Villa all enjoyed considerable success in the league, which has been much tougher on 30-something star midfielders than forwards.
Rooney put up 10 goals in 31 league matches for Everton in the most recent Premier League season, a goal-scoring rate he should be able to surpass on a D.C. team with the midfield talent to provide him service. 
His technical ability should help him be more of a set-up man as well, and while he only recorded two assists with Everton last season, he has the passing touch to deliver much more in MLS.
There will be complaints about the move being another step back for a league that has worked hard to try and shed its retirement league label, but the reality is Rooney is in no way a referendum on an entire league. Not an MLS that now has 23 teams.
When David Beckham arrived in MLS, the league had 13 teams and was just five years removed from its low points, when the league was in danger of folding. More than a decade later, the league is growing, and as much as D.C. United would love to have had Rooney in his prime, the 32-year-old version can still be a difference maker.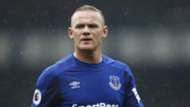 In other words, Rooney signing with D.C. United doesn't make MLS a retirement league just like Rooney leaving Manchester United for Everton didn't make the Toffees a retirement home, or John Terry signing for Aston Villa didn't make the League Championship a retirement league.
The reality is MLS is signing more international players in their prime, as well as young players from ages of 18 to 22, than every before, so for every Rooney and Zlatan Ibrahimovic, there have been the likes of Miguel Almiron, Ezequiel Barco, Jesus Medina, Kaku and Alberth Elis, to name a few.
All that being said, D.C. United's signing of Rooney isn't without risk. The reported contract figure of $13 million (£10m) over 2.5 seasons will put him in the $5.2 million-a-year salary range, which is less than he made at Everton, but also more than all but six players make in MLS.
In an informal polling of MLS general managers, the consensus among a half dozen of them was that Rooney was worth somewhere in the $3-$4 million range, so his reported D.C. United deal isn't too far out of the range teams would pay.
It's a risk for D.C. because we have to see how Rooney will respond to playing in MLS, and see how motivated he still is after a career that has spanned half his life. Some foreign stars have found moving to MLS a breath of fresh air, and the resulting success has shown why teams are willing to spend money.
D.C. United is banking on the move rejuvenating Rooney, who could help fill the team's new stadium and potentially transform D.C. United back into a force after so many years of struggles.
For an ownership group with money to spend, and a stadium to fill, Rooney makes plenty of sense. A deal with some risk, but one with the potential for a considerable reward.