World Cup
FIFA World Cup 2022: South Korea legend Hong Myung-bo proud of Qatar's hosting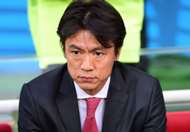 South Korean hero Hong Myung-bo, who led them to the semifinals of the 2002 World Cup on home soil, has called on Asian countries to support Qatar's hosting of the 2022 FIFA World Cup. 
Hong, who is now the CEO of the Korean Football Association (KFA), said that he's proud of the fact that Qatar are hosting football's showpiece event in 2022. 
Speaking to www.sc.qa during the recent AFC Annual Awards in Bangkok, he said, "The KFA .are proud of Qatar hosting the 2022 FIFA World Cup.
"The whole of Asia must get behind Qatar. Hosting the World Cup is likely to do wonders to Qatar's economy, as well as fast-track its development as a football nation."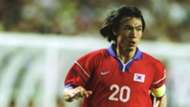 Hong, who won the Bronze Ball in the 2002 World Cup hosted jointly by South Korea and Japan, knows the benefits of hosting a huge tournament like the World Cup can bring to a country. 
"The 2002 World Cup was all about showcasing Korea's rapid economic development, which was set in motion by hosting another mega-event, the 1988 Olympics," he expressed. 
"Our manufacturing sector became very sleek during the intervening period and laid the foundation of our export-driven growth. During the decade after 2002, our exports grew at a double-digit pace and today Korean brands have a substantial market share of all major global economies. Qatar is also seeking to propel the country forward economically just like we did."
Hong also felt that Qatar should take inspiration from South Korea's run to the semifinals in 2002, which remains the best performance by an Asian team in the FIFA World Cup. 
"Qatar should do extensive research on our preparation. A home World Cup is a once-in-a-lifetime opportunity and Qatar needs to do all it can to deliver on the field. I can vouch that it has the potential to be a transformative moment for the country."